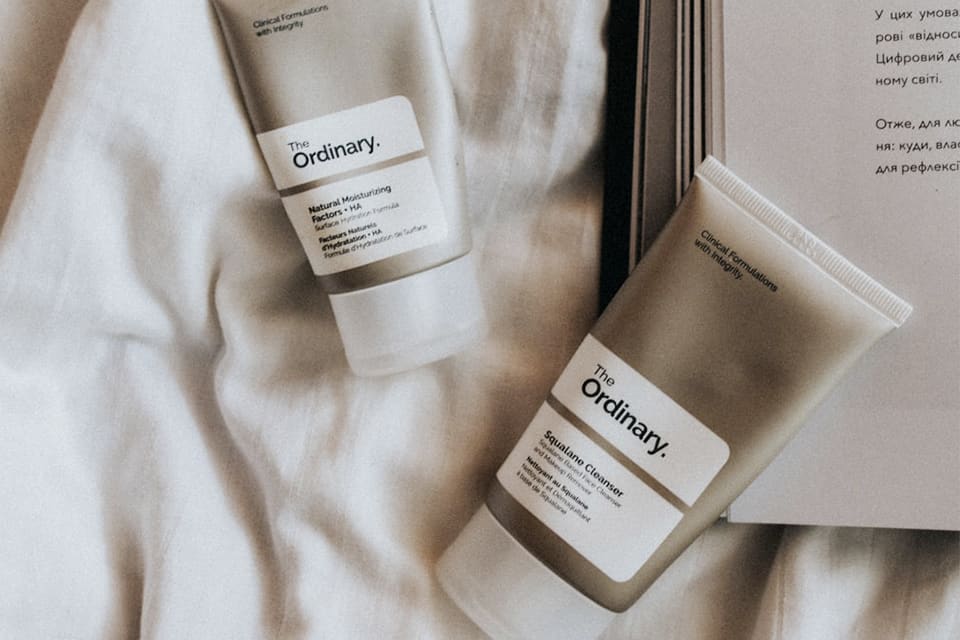 27 May

Impact through invisible labels

When we go to a supermarket, we find a seemingly endless number of products with similar characteristics one next to the other. In these places, the thousands of products in the areas of food, drinks, cleaning, hygiene, etc., "compete" with those of their same category to capture our attention and be purchased – sometimes even on impulse, since  the product was not originally on our "shopping list".  

Although according to some studies, products are placed at four levels depending on what is supposed to get sold, the consumer's purchase experience with the product and its physical attractiveness play a very important role in the choice. 

At Rieusset, we are in charge of not letting our clients' product go unnoticed on the supermarket shelves. How? By offering innovative labeling solutions full of creativity. A clear example of this are the "No label look" labels; transparent labels that give the impression that there is no label on the product. 

The origin of this type of labeling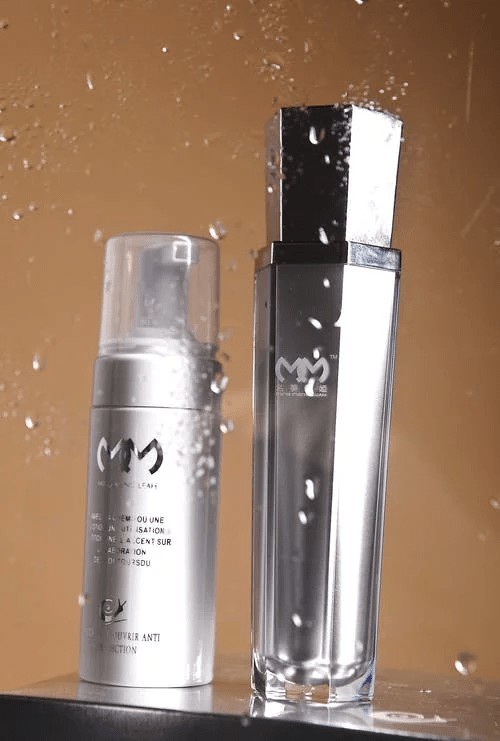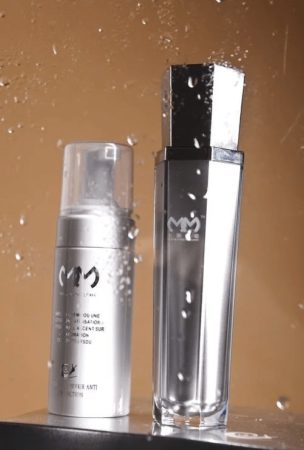 During the 90s, the label stopped being simply a source of information and started to transform itself into an important communicator of the brand's image. Therefore, production technologies also changed drastically. The interaction of new materials, printing methods and high-performance machinery have allowed to create high-tech labels whose quality and sophistication accompany and enhance the quality of the product being offered. 
Keeping in mind that, over the past few years, product packaging has gained more and more relevance as a marketing tool, it is evident that differentiation has taken on a greater importance.
So much so, that a few years ago, the so-called "No label look" labels (labels that don't look like labels) appeared. At first, these labels were only used on non-returnable packaging but later on also on returnable packaging. Nowadays there are countless products with this type of label. Why?
Advantage of "No label look" labels
· Reducing the environmental impact with a reduction of ink of up to 70%.
· Savings in printing costs as well as production times.
· Possibility to create a striking, modern and innovative product that allows to capture the end consumer's attention at the point of sale.
· The effect of printing directly on the packaging.  
· Differentiation of the product's presentation since the label combines optically with the packaging.
· It allows to combine printing and decorating techniques that augment the graphic opportunities, thus generating infinite possibilities of eye-catching design.
· Great versatility because they can be adapted to practically any type of packaging.
Where they can be applied

"No label look" labels adapt themselves to all types of packaging, although generally they are used in the industries of: 
· Mineral water, companies specialized in bottling and distributing water.  
· Alcoholic beverages, wine and beer. 
· Spirit drinks (vodka, gin, rum, brandy, etc.).
· Food and consumption: jams, oil, olives, yogurt, antibacterial gel.
· Cosmetic and personal hygiene products like make-up, cologne or perfume, creams, deodorants, soaps, hair care products, etc. 
Since the label is a product's initial calling card and is responsible for establishing the first contact between the brand and the consumer, its market is in constant evolution and the brands know this. Therefore, they try to innovate and offer products with an image that draws attention and stands out above the others. 
Real examples on the market: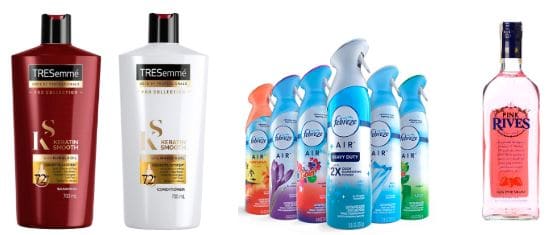 Source: TRESemmé – Source: Febreze AIR –  Source: Rives
Design solutions of the No-label-look labels 
At Rieusset, together with the client, we develop "no label look" projects, offering three design solutions. 
· PP labels supplied in rolls or precut. This is a very frequent product for packaging water and where we have ample experience in advising and accompanying in the adaptation of the design.
· Sleeves. An option that allows to use 100% of the product area. This option does not come into conflict with the concept, since there are products which due to their composition are legally obligated to use 40% of the packaging's surface exclusively for the obligatory information. In this case, the cost of double labeling must be studied (front and back vs. a sole application of a sleeve), since we cannot ignore that in the manufacture of two labels waste is generated in all production processes. This option is without a doubt a good opportunity for all those brands that with conventional labeling are currently already occupying a large part of the packaging. 
· Linerless labels. This is the most novel option. It would be comparable to a self-adhesive label, but with the enormous advantage of eliminating the liner (thus its name). This type of technology not only permits implementing the "no label look" concept, but for medium/high volume brands it also allows to eliminate 100% of the waste and improve the productivity of its line.
In this case, at Rieusset we have the relevant experience and knowledge for the glass bottle drinks market, since we have been the printing partner in the development of the application.
How we can help you 
At Rieusset we have our own technical sales team and preprinting department that accompany and advise the client in projects of this type.
Additionally, since this past month of January, we have expanded our machinery pool with offset digital technology by  HP, installing an HP INDIGO 20000, which has already been homologated for the portfolio of applications that are produced in our plant continuously. This new technology allows us to carry out design proofs, with a multitude of variations, obtaining samples with exceptional quality in a very short period of time.
With all this, our clients can see not only on screen but on real material what that project which they have decided to launch will look like once it is produced. 
The aim of the "No label look" is not to hide the label, but rather its intention is for the product to stand out by itself, no matter how it is labeled. Do you feel like giving this label a chance?