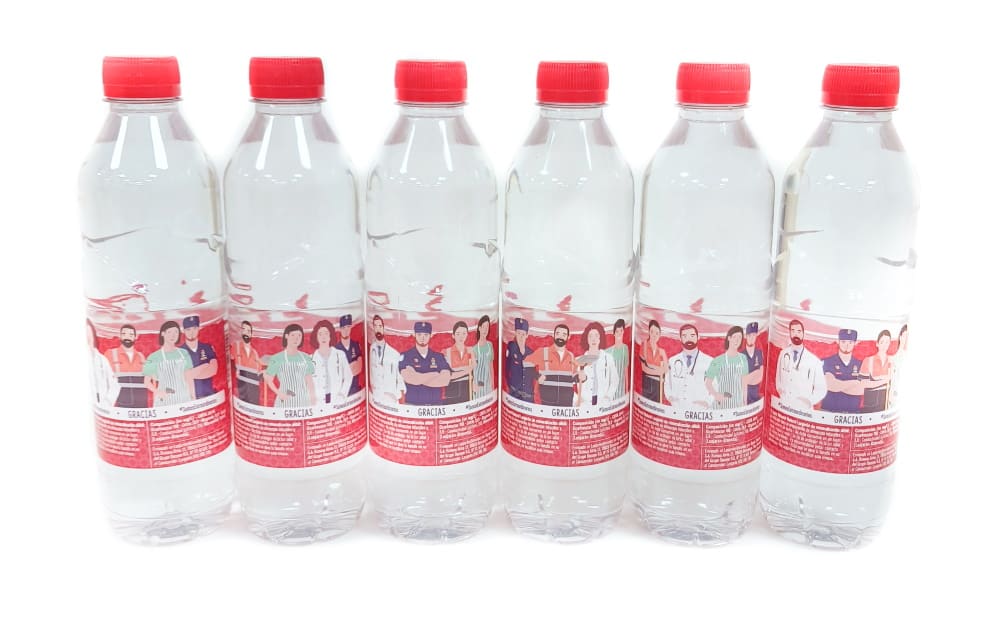 13 Aug

We joined Lanjarón's solidarity project

Rieusset has participated in Lanjarón's solidarity campaign "Somos Extraordinarios" ("We are Extraordinary"), collaborating with digital printing technology free of charge, and providing the brand with more than 2,000 label design combinations for their bottles.

Over the past months, due to the Covid-19 crisis, numerous companies and/or organizations have shown their most solidary side and have developed collaborative projects with the aim of alleviating and helping the people that need it most.

Proof of this is that companies from the food sector, banking institutions, telephone companies, companies from the textile or hotel sector, among others, have contributed by donating essential products, making their premises available to whomever needs them, making financial contributions, or even adapting their production and assembly lines to make sanitary material, among other initiatives.

Lanjarón's solidarity project

The mineral water brand Lanjarón, of Aguas Danone, has decided to join the many displays of solidarity and pay a tribute to the different groups that have been vitally important during this crisis, with the creation of a unique collection of 100,000 bottles.

We are talking about an exclusive edition, since the labels depict the different groups that have fought –and continue to do so– on the front lines, accompanied by the word that has dominated the headlines in recent months: THANK YOU.

This limited edition has been donated in full by the brand to medical teams, food store personnel, cleaning crews and security services, in the areas of Levante and Andalucía, where the brand has particular relevance.

"We at Lanjarón dedicate these special editions to everything that is extraordinary in the land where our water comes from, as well as in other regions of our country. On this very special occasion we consider it essential to pay tribute to the extraordinary work carried out by all those people who are battling hard every day in this complicated situation," states Adriano Serff, head of marketing at Lanjarón.

Our collaboration with the initiative

As the brand's partner in making labels, we have made our digital printing technology available free of charge for the production of this exclusive edition of bottles. The result has been the creation of more than 2,000 combinations of label designs.

But how did this idea come about?
Faced with the situation in which we are presently living, we thought that we could and we should transmit our gratitude to all those professionals who have been and continue to be on the front line.

In speaking with our customer and partner Lanjarón, we realized that we had the same interests; both of us wanted to send a message of thanks. Thus, as packaging and label manufacturers we thought that we had the possibility to make this message visible via one of the products that we make: the water bottle label.

We selected four collectives to be represented graphically on the labels, and we used digital printing technology for the production of a large diversity of designs, creating 2,000 different label combinations that depict the professional groups involved in the management of the pandemic.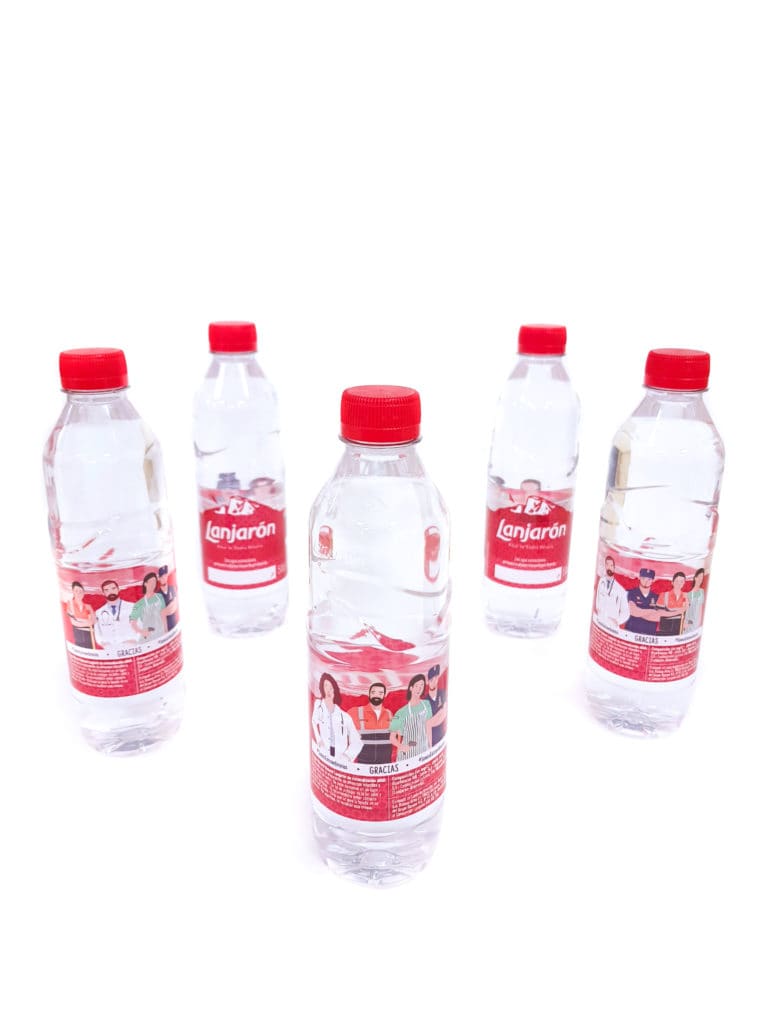 Photo caption: Label variations
Without a doubt, the result incorporates a level of personalization that can only be achieved with digital technology. Do you want to know more about digital printing? Find out all about it in our blog post: Digital printing; a Rieusset venture or continue reading more about its multiple labeling solutions.

We like what is extraordinary
As we said at the beginning of this article, there are a great many companies, organizations and groups that are all contributing in order to try and make this pandemic affect us as little as possible. Without a doubt, we can assure that in these past months we have been shown the most solidary side of society and the business sector.
Therefore, our entire team is enormously proud to have participated in this initiative, and we can also say that #welikewhatisextraordinary.