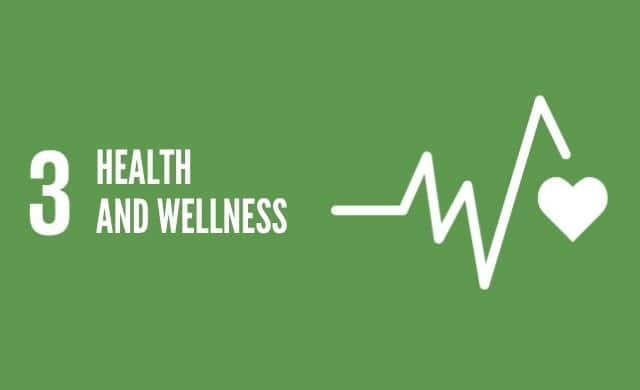 18 Feb

Healthier and happier

In the Sustainable Development Goals of the global action plan of the 2030 Agenda, health is marked as one of its fundamental pillars. Specifically, Objective 3 establishes that "ensuring healthy lives and promoting the well-being for all at all ages is essential to sustainable development."

This objective of the global action plan, together with the corporate value of wellness and Rieusset's conviction that the healthier we are, the happier we are, are the reasons that have led the company to develop a Healthy Company plan for all its personal.
2021 Healthy Company Plan
What have we done?
In 2021 we focused our efforts on the psychological health program. The training on this topic is based on the choice made by the majority of employees (a questionnaire was sent to the staff so that they could choose the healthy company program that most interested them). This training allows incorporating tools to deal with the increased stress that has been generated by the pandemic.
In relation to this topic, the following have been carried out:


Training on techniques to reduce stress in the workplace. Online training was given to office staff in June and face-to-face training was given to factory staff in November.
Prior to the training, data and information related to stress were provided with the aim of raising awareness among the entire workforce about the importance of this topic:

What is work stress and its components
Work stressors and other types of stressors
Ways of dealing with stress
Other activities
In addition, this year, as we have been doing since 2019, different healthy habits campaigns have been carried out, including: anti-smoking, healthy eating, physical exercise, sleep and high blood pressure. 
In 2021, new activities were also implemented, such as "fruit day". At least twice a year we offer our employees seasonal fruit. In 2021 "fruit day" was held during the month of April, on which strawberries, bananas and apples were provided, and in the month of December, when mandarins, bananas and apple were provided, all with the aim of raising awareness about the incorporation of these healthy foods into the daily diet.
What results did we obtain in 2021?
We are very pleased to see the results of our healthy company plan, since in 2021 we improved the score obtained in the collective health index, going from 5.10 in 2020 to 6.54 in 2021, positioning ourselves above the average for our sector (5.7).
Below you can see and compare the graphs for the years 2020 and 2021, which show in which areas Rieusset's staff has improved:
Musculoskeletal
Smoking
Healthy eating
Diabetes
Healthy Weight
Healthy Heart
2020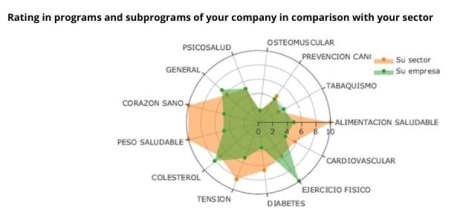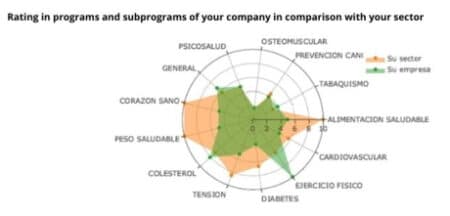 2021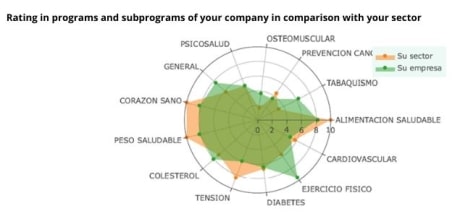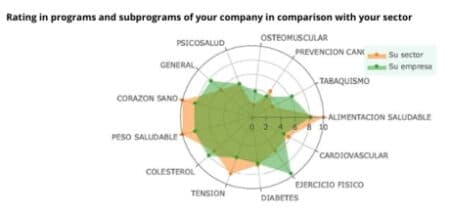 The areas that have improved the most compared to 2020 have been: healthy heart, healthy weight, diabetes, healthy eating and musculoskeletal. This last one is directly related to the physical therapist service that the company makes available to workers. In 2021, a total of 253 visits to the physical therapist were made.
Rieusset, committed to health
In conclusion, we can say that despite the difficulties we have experienced due to the covid restrictions, we are satisfied with the positive results that our healthy business plan is having. 
This 2022 we want to continue carrying out actions to raise awareness among our workers. An example of this has been the awareness campaign developed during World Cancer Day, and new actions that will be carried out to raise awareness and promote healthy habits.
Rieusset, committed to the well-being and happiness of each and every one of our workers. For a more sustainable, safe and healthy future.