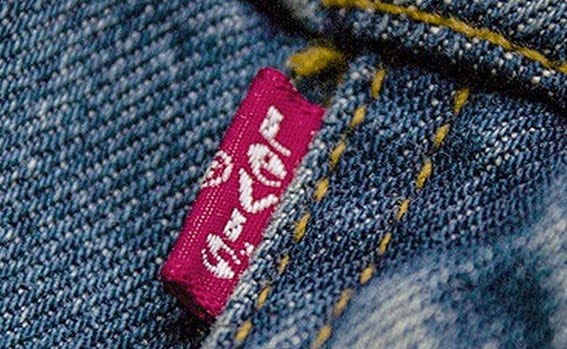 24 Aug

3 legendary labeling cases
Labels as a differentiating element of the brand
Few companies have known how to promote themselves with the power of a brand, a brand that brings together the values that represent their philosophy, their products and their reason for being.
Only on some occasions is this positioning built via a legend, which turns them into legendary products and conditions all their storytelling into a common thread for the present and future of the company.
This legacy has an influence in all the communication of the company and conditions the identification of its products in such a way that the labels, packaging or identification of the products are also a strategic element for the brands. In these cases, the labels are treated with the utmost attention by the marketing departments to be used as a differentiating element.
Let's look at some notable examples:
Levi's and their distinctive label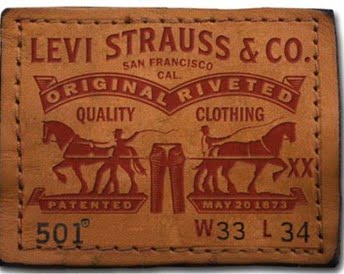 Source: vaquerossm
In 1852, Levi Strauss, an immigrant of Bavarian origin, opened a small haberdashery in San Francisco taking advantage of the gold rush. It didn't take him long to realize that what his clients needed were very resistant garments that were suitable for hard work. Together with Jacob Davis, a tailor by profession, he created the first rivet-reinforced denim pants, giving rise to the first mass-produced "blue jean" in history. The year was 1873.
What began as workwear for day laborers in the American West was soon adopted as a universal symbol of modernity. If their first target audience were miners, cowboys and rebels, today they are the preferred garment of rockers and presidents, of men and women who not only look for versatile garments for work, but also live them and integrate them into their lives. Levi Strauss & Co. is one of the world's largest clothing companies and a global leader in jeans, with more than 500 stores worldwide and products sold in more than 100 countries.
Levi Strauss & Co. is the perfect example of a brand that has taken great advantage of the use of labels to stand out from the rest. In addition to devising and perfecting a humble pair of jeans, they have gone to great lengths to make their jeans easily recognizable and distinguishable from any other jean, largely thanks to their popular labels.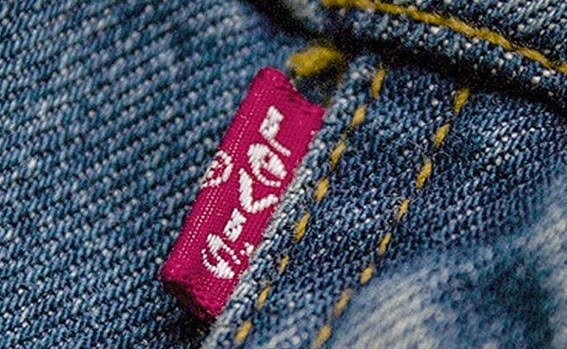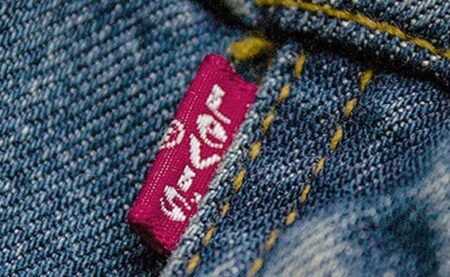 Source: hombresconestilo
Levi's red tab label might just be the most distinctive label and Levi's has gone to great lengths to protect it. Since the mid-1930s, this small tab has been sewn into the right back pocket of every pair of Levi's Original jeans to denote quality and authenticity.
Inés Rosales, hand-wrapped cakes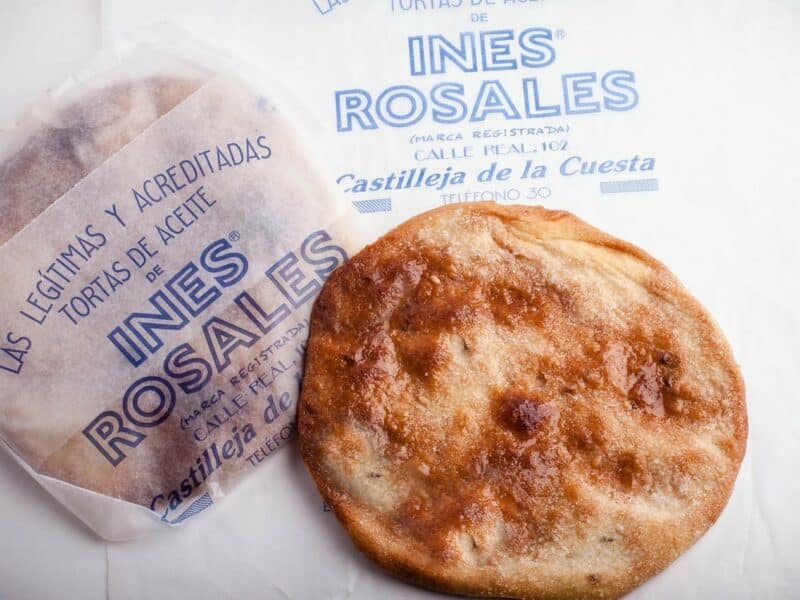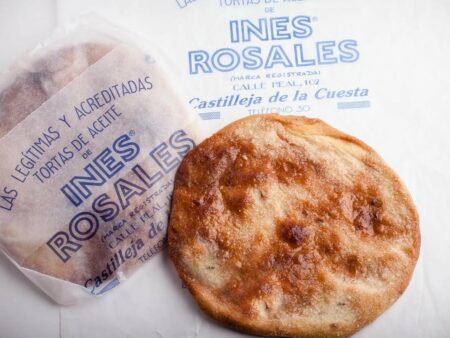 Source: Ines Rosales
"Legitimate and accredited cakes of Inés Rosales", as per their presentation.
It was in 1910 when Inés Rosales, a 43-year-old housewife from Castilleja de la Cuesta, decided to make and market a family recipe oil cake whose dough took months to harden. The fact that they were very little perishable facilitated their sale. Rosales gave her name to the brand and created a product at a fair price. Inés Rosales cakes are sold today in 38 countries, which consider them a gourmet food.
Inés Rosales cakes do not contain lactose or eggs, thus avoiding intolerances, and are made with a very particular flour. They are approved with the kosher symbology (Hebrew food) and have the Guaranteed Traditional Specialty certification.
83% of the company's staff, which exceeds a hundred workers, is made up of women. The figures are impressive and speak for themselves: 300,000 oil cakes per day, 21 per minute, with the only tool being the hands of the workers called "labradoras" (elaborators). The cakes are then packaged in the same glossy paper as always and with the traditional corporate logo. The only thing that has decreased are the units contained in the container, since nowadays families have fewer members.
Around 1934, the cakes began to be individually wrapped in greaseproof paper. The artisan qualities of these handmade cakes are enshrined in these new containers that preserve their legacy and ensure a place in the international market as a regional product.
Using a translucent, monochrome, greaseproof paper means preserving the history of the packaging and the uniqueness of the fact that the cakes are wrapped by hand. The sheen of the paper also conveys the appetizingly cloying character of the product.
A cake that is eaten without haste. An example of a traditional Sevillian product, which more than 100 years later we can still enjoy in its original composition. Cakes and packaging that tell us about tradition, female entrepreneurship, communication, popular culture and transparency.
Jack Daniel's and their number 7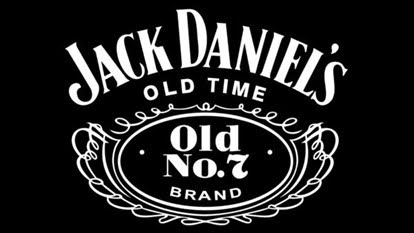 Source: Jack Daniels
Some people say that just looking at the black label that covers the glass of its square bottle is enough to brighten up your day. The fact is that Jack Daniel's is not simply one of the most famous whiskeys in the world, but its presence behind any bar is essential.
A symbol of American culture, exported through its entertainment industry, especially  music and movies —from Frank Sinatra to Jimmy Page, from Keith Richards to Jim Morrison, all of whom declared themselves loyal to the brand— it is not uncommon to pass someone on the street anywhere on the planet who is wearing a T-shirt decorated with the famous black label of the most famous Tennessee Whiskey in the world.
Jasper Newton Daniel (known as Jack) already worked in a distillery at the age of 13, and after many years he was able to set up one of his own in Lynchburg (Tennessee).
His way of making whisky was completely innovative in comparison with the rest; his distillery burned maple wood arranged in layers. Once this had been converted into charcoal, it was used to filter the distillate drop by drop from a height of 3 meters where the pile of charcoal was placed. This technique is called "Charcoal Mellowing" and gives the whiskey a more pleasant and intense flavor; this made Jack Daniel's no longer a simple bourbon but a particular whiskey, a "Tennessee", as the label informs.
The label also bears the mention "Sour mash", which is an acid mixture from a previous fermentation that is added to the boiled wheat flour; the newly constituted mixture then passes to the aging phase in the barrels.
The barrels are built directly by the Jack Daniel's company and are made of white oak, joined in strips and carbonized inside to neutralize the natural sugars present in the wood and which will later give the whisky that amber color of the moment, although it is the master distillers who decide when it is ready.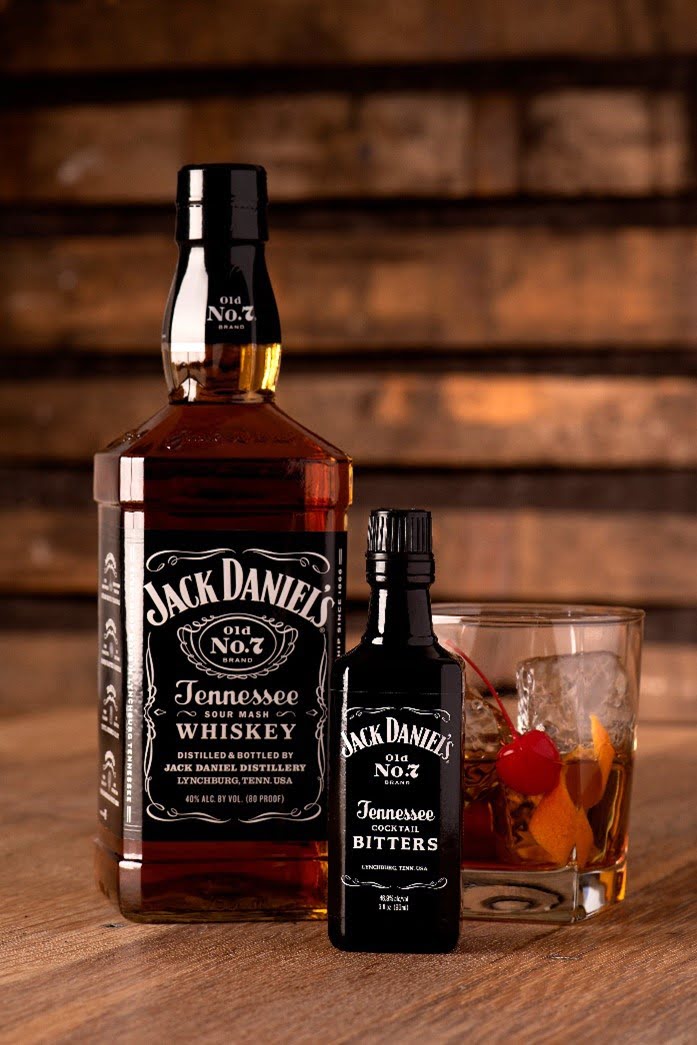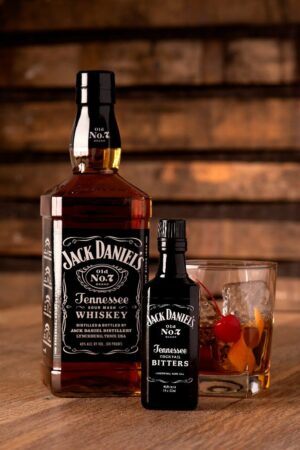 Source: Pressroom Jack Daniels
So the number 7 does not indicate the years of aging as has also been rumored, but we do have to add that it is a number that is closely linked to the drink on which it is stamped if we take into account that that Jack Daniel's has had seven master distillers, that when it was released for the 1904 World's Fair it won seven medals and that its creator managed to open his distillery in 1907.
The central part of the current label is an oval-shaped element with a kind of filament wrapped around it. Inside the oval structure there is the "Old No.7" badge. The square bottle is as easily identifiable as the iconic label itself.
At Rieusset we have been printing labels for decades. We firmly believe that they are much more than an identifying or informing element; they represent the essence of each product and of their brands, and they transmit their values and their philosophy. We like to think that the labels we print give the products personality and that their customers perceive this as such.
If you wish any consultation about the labeling of your products contact us; we will be delighted to  advise you.
---
| | | |
| --- | --- | --- |
| We Manufacture: | Meet Rieusset: | |