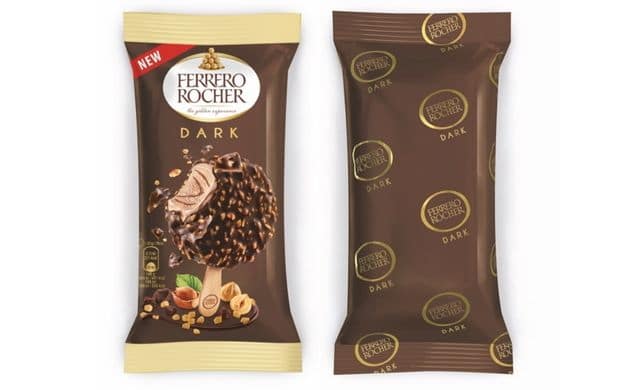 24 Oct

Innovation and creativity in ice cream packaging
Innovation and creativity in the ice cream sector 
Although it's autumn already, there is one thing that everybody still craves… Let's talk about ice cream!
Currently the ice cream sector in Spain is in very good health: according to data from the Food Consumption Panel of the Ministry of Food, people living in Spain consumed 4% more liters of ice cream between June 2020 and May 2021 than in the same period of the previous year. A 3.6% increase was already observed in 2019, driven by favorable weather conditions and the recovery of economic stability, and even during the pandemic, when household consumption grew significantly (InterSICOP).
The increase in consumption has led to the activation of the sector and has driven innovation. Current consumers are demanding healthier ingredients and preparations, which is why producers have opted for vegan ice creams, with more natural ingredients, with less fat and sugar, free of palm oil, flavorings or artificial colors.
Despite demanding healthier ice creams, consumers refuse to give up this pleasure and are increasingly more appreciative of the quality of flavors, which are even becoming a determining factor for the purchase. The sector has responded to these demands with more artisanal ice creams and more intense and daring flavors such as salty ice creams made with cheese, oil, piquillo peppers, salmorejo or even spicy ice creams.
Innovation has also reached ice cream packaging with new materials and more creative designs that make them even more appetizing. Let's have a look at the most groundbreaking examples of the sector.
Before continuing, we recommend that you go to your freezer to get an ice cream in order to enjoy this reading even more 😉
Packaging for ice cream: beyond plastic 
Above all, ice cream packaging must fulfill its main purpose of preserving the ice cream inside, maintaining its quality, flavor and shape from manufacturing until it reaches the customer's mouth.
Due to the humidity and temperature characteristics of ice cream, flexible packaging has traditionally been used for individual stick ice creams in OPP or duplex OPP with metallized OPP and paper. In the case of individual cones, the most widely used materials are metallized paper.
For most of our client companies that produce individual ice creams, at Rieusset we use these materials since they guarantee the perfect preservation of the product; they protect ice cream from oxygen and water vapor, they are resistant to low temperatures, they do not stick to the product and allow the label to be printed on its outer layer.
Although the above-mentioned solutions work perfectly, in keeping with our purpose of achieving a more sustainable, safer and healthier world, at Rieusset we are working with 3 lines of innovation in ice cream packaging materials:
The use of new totally recyclable monomaterials
Reducing the grammage of OPP plastic packaging
The elimination of aluminum in the paper to obtain a pure paper packaging
The use of paper for packaging of food is an increasing trend in the ice cream sector. Already some years ago it began to be used for tubs but currently some ice cream makers are opting for paper containers for cones and even for stick ice creams, since by using paper as a biodegradable and recyclable material they are able to give an eco-friendly image. This is the case of the uncoated paper containers without any type of plastic or aluminum that we manufacture at Rieusset for Gelato Classico organic stick ice cream.
There are brands that go even further with regard to the packaging materials and innovate with other plastics or glass to package ice cream. This is the case with the brand Sandro Desi that makes ice cream packaged in polystyrene that preserves the product for up to 2 hours outside the freezer and ice cream in an individual glass format; both with paper labels.
Innovations in inks for ice cream packaging
Another of the vital aspects in materials for packaging ice creams are the inks. Ice cream labels and packaging must withstand long periods of time at temperatures below zero degrees and with very high humidity levels. For this reason, for printing we use inks that do not lose color intensity, do not crack or dissolve under the conditions to which they are subjected.
In addition, at Rieusset we have opened up a line of research for the use of photochromic and thermochromic inks with the aim of obtaining ice cream packaging that changes its design when it is removed from the freezer or in which hidden messages or promotions appear while they are being consumed. At the moment there is practically no ice cream on the market that uses these resources. Can you imagine being the first?
Creative ice cream packaging designs 
Another option that the ice cream sector has come up with in order to be more attractive to new consumers is innovation in the graphics of the packaging of its products. We are seeing how designers, in addition to taking advantage of graphic resources, make use of innovations in label printing and flexible packaging.
In order to reach the most demanding and mature audiences, some ice cream brands have opted for designs in colors that were not traditionally associated with this category. Today we find ice cream with black packaging for the premium ranges or for the most daring flavors. An example of this is the Magnum ice cream packaging, which sets its stick ice creams apart with flexible packaging in black on matte varnish that provides the perception of elegance and quality.
Another innovative proposal is the one used by the well-known brand Ferrero Rocher for its individual ice creams, using flexible packaging in metallic OPP that we print at Rieusset using rotogravure. An image of premium quality and prestige is achieved for this brand's ice creams  through the use of golden film.
Via Ferrero Rocher
In contrast, other brands are seeking packaging that represents their essence of tradition and craftsmanship and are opting for more retro designs. This is the case of Wally's vegan ice cream.
Finally, we have ice cream brands that choose to set themselves apart by using shapes and colors that are not traditionally associated with the ice cream sector. Brands like Now by Naturas that move away from the typical intense summer colors and take a chance with simple chromatographies and organic shapes that represent how their ice cream has been made: by mixing milk and cream.
One further innovation into which few brands have ventured is the use of transparent flexible packaging with unprinted areas reserved to reveal the ice cream inside. In this way, the brand demonstrates transparency and quality, thus improving the confidence of its consumers in the product. Pop Labs opts for this innovation for its stick ice creams.
At Rieusset we have been printing labels and packaging for ice cream brands from various European countries for more than 10 years. During this time we have been developing new materials, we have expanded our printing techniques, our range of inks and the technical possibility of printing new creative resources. Thanks to this, we can currently produce and print all the innovations in ice cream packaging on the market.
If you have any doubts regarding your ice creams, we can advise you on materials, inks, formats and graphic resources to make them stand out from the competition and be the most appetizing ones in the freezer. Contact us and we will be pleased to help you without any obligation.
---
| | | |
| --- | --- | --- |
| We Manufacture: | Meet Rieusset: | |