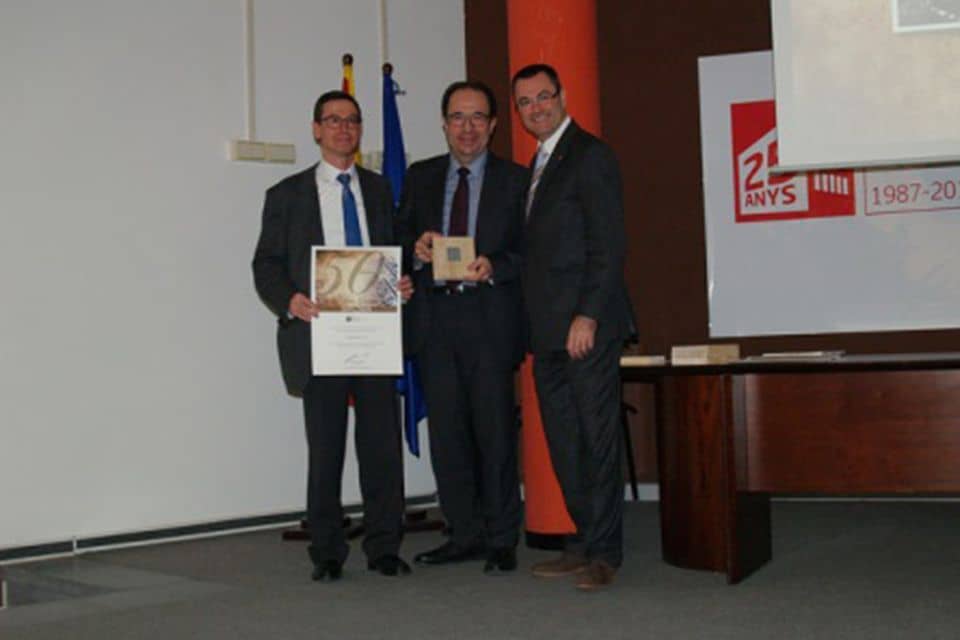 04 Jul

Rieusset and its history

This past month of November, the Gremio de Artes Gráficas de Cataluña (Graphic Arts Guild of Catalonia), paid homage to companies of the sector with more than 50 years of activity.

Rieusset, with more than 100 years of history, was one of the honored companies. Mr. Vicente Parera, Sales Manager, and Mr. Valentí Gabarra, Technical Manager, accepted the award.

On the occasion of this distinction we would like to reflect upon our company's origins and business history.

Rieusset was founded in 1870, when Mr. José Francisco Rieusset set up a small workshop in Calle Diputación of Barcelona, for the printing of security documents (shares, bonds, postal stamps, checks,…) for a South American republic, which afforded him prestige and reputation.

His working methods and procedures quickly evolved, whereby his company became the first one in Spain to introduce photomechanical reproduction as a substitution for the older lithographic procedures.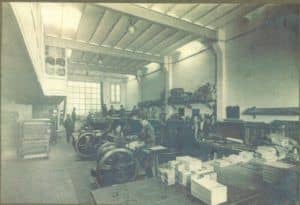 Among the work carried out, a worthy mention due to their high quality goes to the unforgettable posters made in the 20's and 30's, such as those for the Universal Expo of 1929 or those commissioned by what was in those days called the "Compañía Española de Turismo" (Spanish Tourism Company – CET) for the "Spain is different" campaigns.
Later, other outstanding projects were the issuance of paper money for the government of the Republic as well as for the Bank of Spain after the end of the war and further on, the issuance of the National Identity Document, the printing of "Celtas" and "Winston" cigarette packages as well as best-selling books.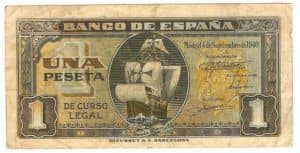 The company continued to evolve and change its location up to four times due to the constant need for expansion, extending its activities to the fields of offset and rotogravure printing, until the year 1978, when the current production plant was built in Santa Perpetua de Mogoda, where the rotogravure section was further expanded and developed, tripling the production capacity and modernizing the technical processes. In December 2004, the company was acquired by the Gerosa group.
Currently, centered on the production of labels and flexible packaging in rotogravure, we continue with our commitment to quality and innovation.