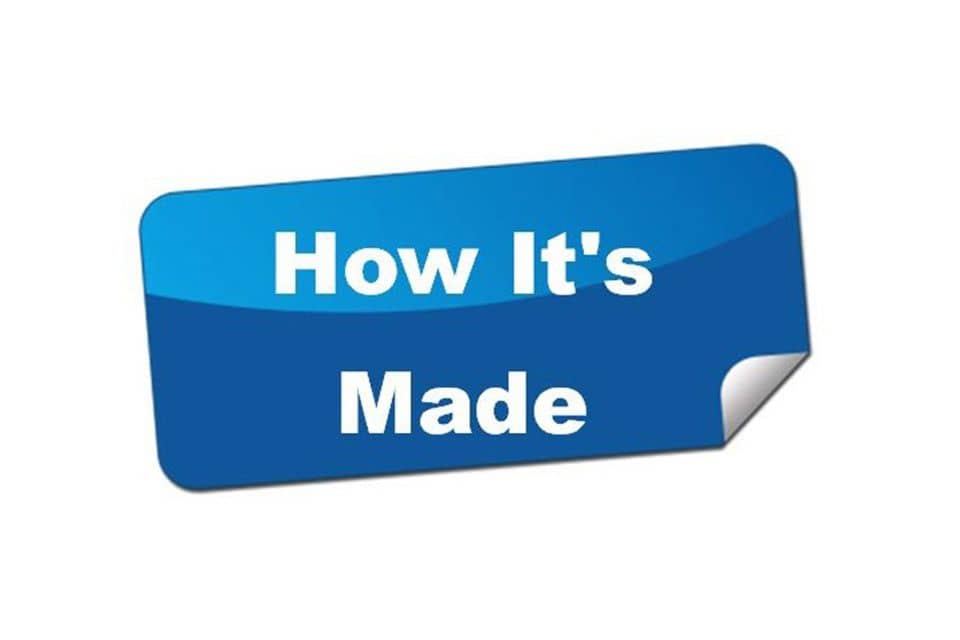 26 Aug

So how is a label produced in Rieusset?

This question, which reminds us of the title of a famous TV program, is inevitable when you are explaining to a family member, friend or acquaintance that you work in a company that prints labels and flexible packaging.

Many processes are involved in making a label or flexible packaging, and we will be dealing with them little by little in future posts. Before getting into all the different concepts, we will explain various basic points and interesting facts that should be kept in mind.

Basic points
From among all the different printing methods that exist: flexography, offset, rotogravure, digital and silk-screen printing, in Rieusset we use the rotogravure system.
The printing medium, the ink, and the cylinders are the 3 basic elements needed for printing

Printing medium: film or paper reels weighing up to 1,000 kg, 1 m wide, 1 m in diameter and with a length of 10,000 m
Ink: in this sector we always talk about ink, not paint. Most commonly we work with 20 kg cans (generally solvent-based)
Cylinders: weighing up to 170 kg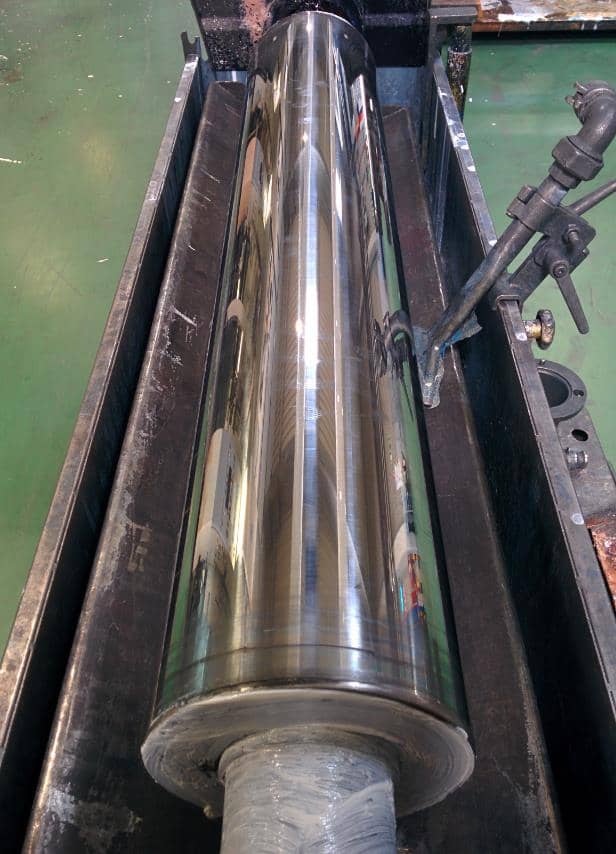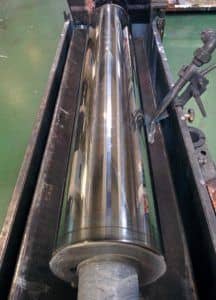 Cylinder prepared for printing
The design is printed one color at a time, letting each one dry before printing the next one.
The printed reels go on to the subsequent cutting process, which can be in a slitter-rewinder or sheeter.
The customer receives the labels or flexible packaging in reels and the pre-cut or die-cut labels in packets:

Label or flexible packaging in reels: The printed reel is processed in a rewinder in order to slit it into as many individual reels as there are labels along the width of the printed reel. The length of each individual reel is made according to the customer's requirements.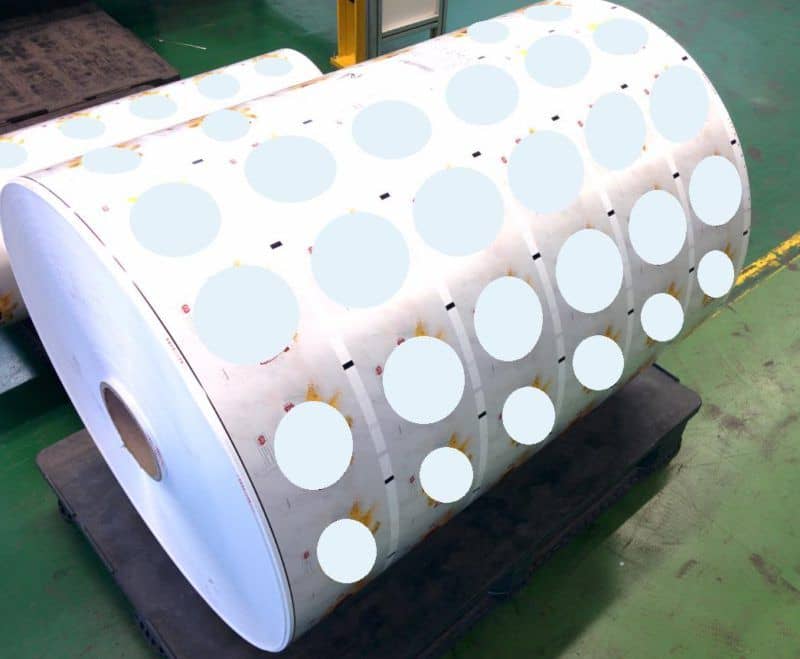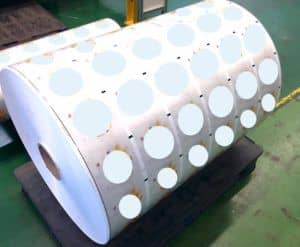 Printed reel before being slit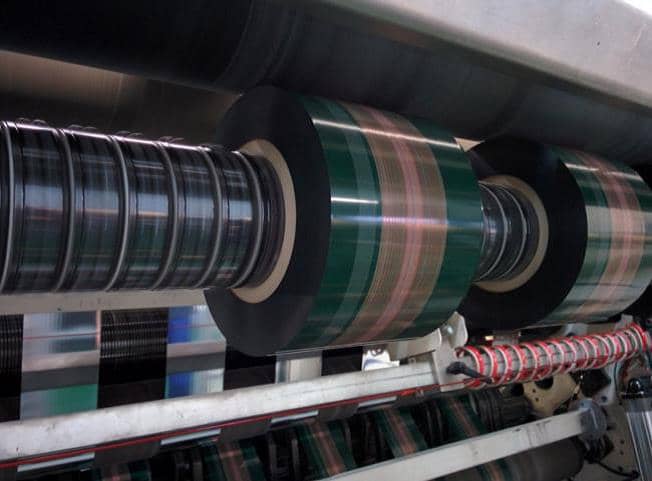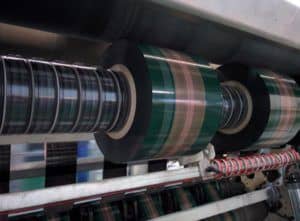 Individual reel after slitting
Pre-cut label: In the next case, the printed reel is cut longitudinally and transversally in a sheeter, making packets containing 1,250 individual labels.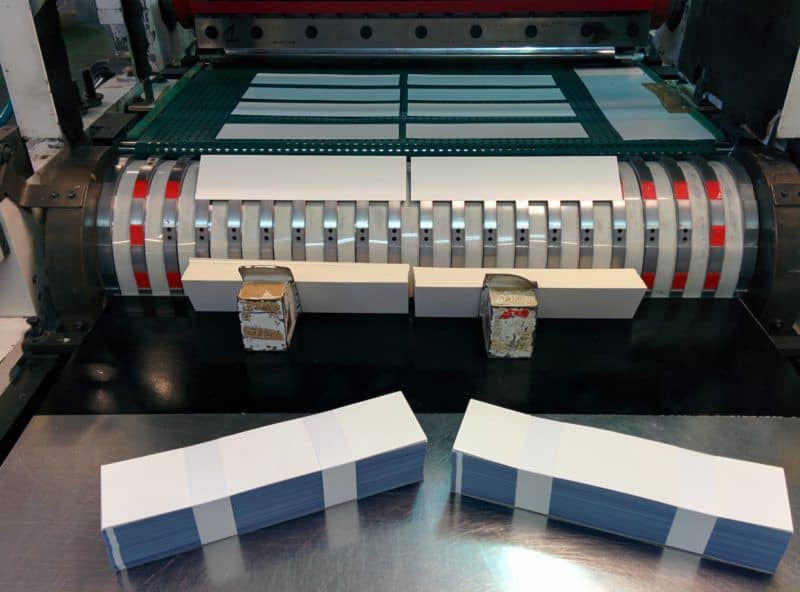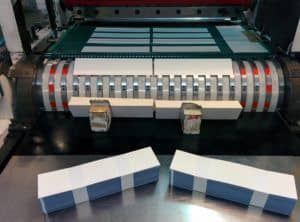 Packets of pre-cut labels
Die-cut label: In this case, the printed reel is also cut in a sheeter but only transversally, resulting in strips of 1,250 labels. Finally, these strips are manipulated in a die-cutter which gives them the shape of the label.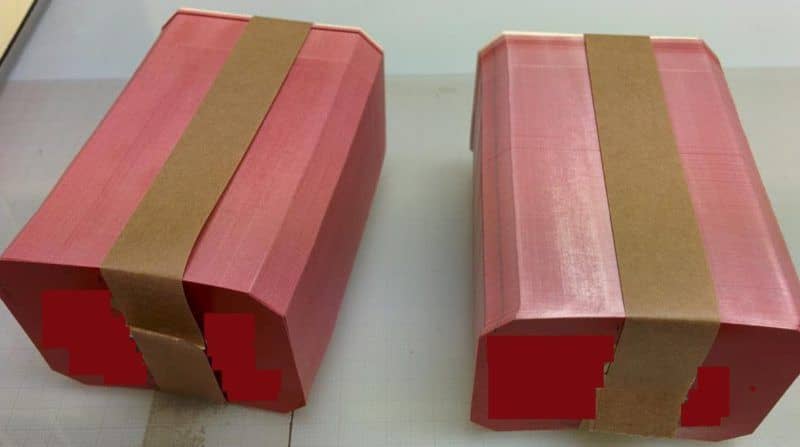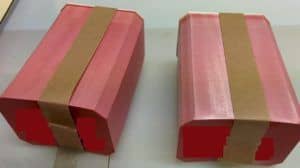 Packets of die-cut labels
Interesting facts
We are able to print an order of one single type of label more than 80 million times. In other words, we could go from Barcelona to Madrid stepping on a carpet of paper 600 km long and 1 m wide. In this case, printing takes place without stopping for more than 48h!
The printing machines are up to 50 m long. This would be like joining 100 printers of the kind we have at home. Furthermore, the paper or the film travels 140 m from when it enters the machine until it leaves.
Our printing machines are operated by 2 or 3 people and can reach a speed of 350 m/min.
On average, we die-cut 18,000 labels / min as opposed to the 20 minutes it takes to label 18,000 bottles of beer.
Now that we have explained briefly how we make labels and flexible packaging, shall we start to explain all processes in more detail? Surely we will find many more interesting curiosities!
---
| | | |
| --- | --- | --- |
| We Manufacture: | Meet Rieusset: | |