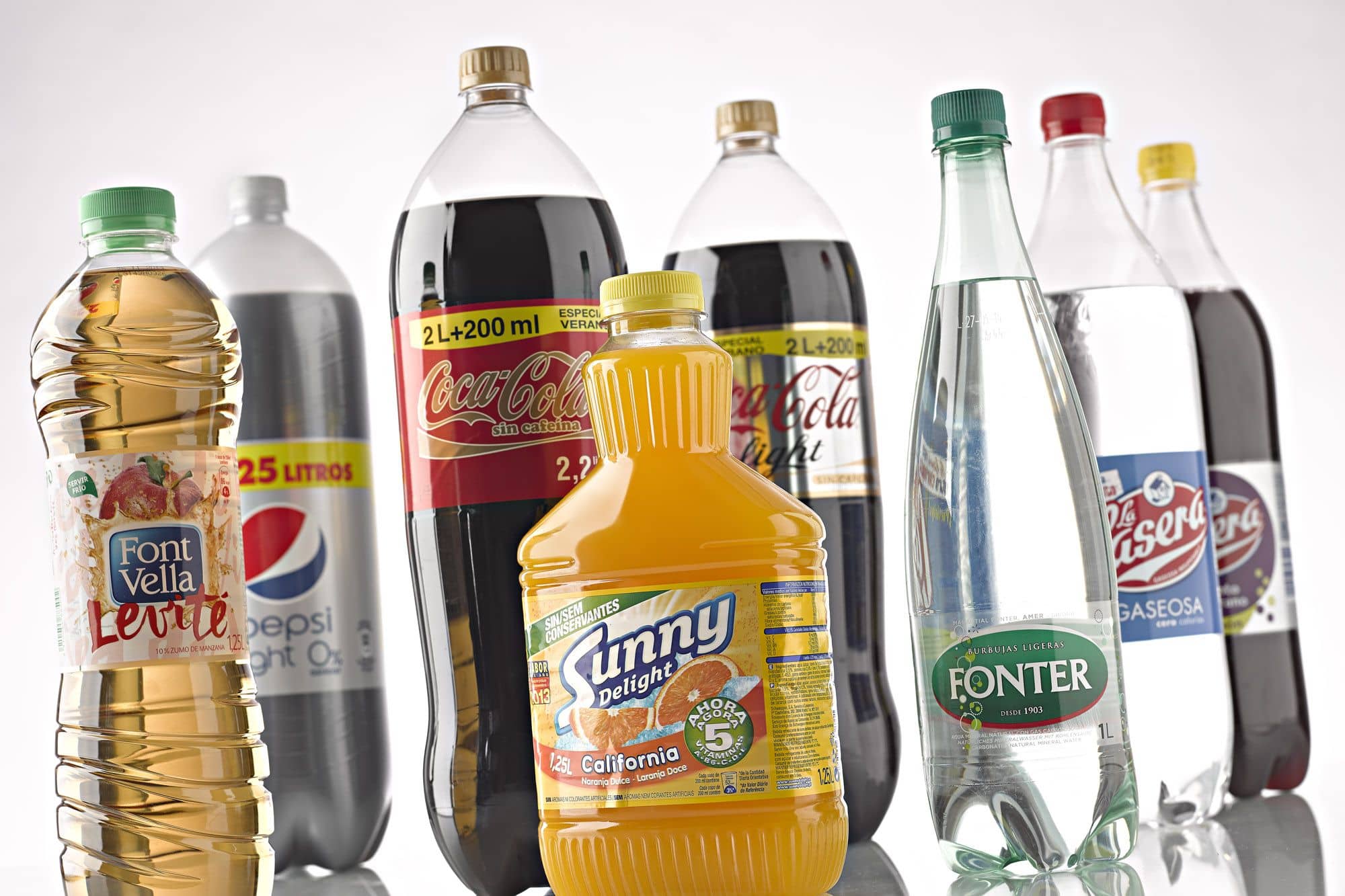 14 Sep

7 Advantages of OPP labels

[fusion_builder_container hundred_percent="yes" overflow="visible"][fusion_builder_row][fusion_builder_column type="1_1″ background_position="left top" background_color="" border_size="" border_color="" border_style="solid" spacing="yes" background_image="" background_repeat="no-repeat" padding="" margin_top="0px" margin_bottom="0px" class="" id="" animation_type="" animation_speed="0.3″ animation_direction="left" hide_on_mobile="no" center_content="no" min_height="none"]

Today we are going to talk about polypropylene labels, a term which includes pre-cut labels and roll labels. Historically labels were always made on paper, although over the past few years OPP labels have entered the market quite strongly, especially in sectors such as bottled water, soft drinks in PET bottles, canned food or household products (all-purpose cleaners, fabric softeners, detergents, etc.).

First, we would like to define what an OPP label is for those of you who are not yet familiar with them. OPP are the initials of a material called Oriented Polypropylene. We can find transparent OPP (Figure 1) or white OPP, also known as opaque (Figure 2). The main differences between these two apart from their aspect are their thicknesses and their weight in gr/m2.

In transparent OPP we are talking about thicknesses between 30 and 50 microns depending on the finish, roll or pre-cut. And in white OPP this is between 38 and 65 microns. These thicknesses are for labels; there are other thicknesses, but these are used for flexible packaging.

[/fusion_builder_column][fusion_builder_column type="1_1″ background_position="left top" background_color="" border_size="" border_color="" border_style="solid" spacing="yes" background_image="" background_repeat="no-repeat" padding="" margin_top="0px" margin_bottom="0px" class="" id="" animation_type="" animation_speed="0.3″ animation_direction="left" hide_on_mobile="no" center_content="no" min_height="none"]
Resistance to friction
Paper labels can become damaged during transport due to abrasion between the bottles themselves or against the walls of the cardboard boxes. This can cause scratches and deterioration of the labels, even to the point of becoming detached. In the case of OPP this does not happen due to the resistance of the material.
Resistance to chemicals
In chemical products such as fabric softeners, all-purpose cleaners or bleach, OPP gives us a protection that paper labels cannot. Just a few drops of an aggressive product can attack paper and ink, destroying the work of the marketing department and discrediting our image. This can be avoided easily with OPP labels.
Resistance to humidity/condensation
One of the most frequent phenomena we can encounter with labels for bottled water and soft drinks takes place when consumption of these products is at its highest – in summer. These are products that are consumed very cold when the weather is hot. The condensation that is produced when a bottle is taken out of the refrigerator can greatly damage paper labels, leading to partial tears or complete detachment. Again, the image of our product is undermined or becomes completely unrecognizable. The resistance of OPP to humidity and moisture completely eliminates these types of problems.
Finish/Gloss
Transparent OPP gives us a much glossier finish than what can be achieved with paper. With paper we would have to employ costly high-gloss lacquers or UVI lacquers (requiring ultraviolet drying process) used especially in offset, but which do not come close to the inherent gloss of OPP material.
Design and image
A great advantage of OPP is that we can choose between white and transparent OPP. With white OPP our designers and marketing departments can work as if they were dealing with the same white background of paper. But with transparent OPP a whole new world of opportunities opens up to us. The possibilities of playing with the backgrounds and transparencies are endless.
Greater productivity
A great advantage is that OPP roll labels allow us to almost double our production speed. For example, a conventional paper labeling machine can label up to 25,000 bottles per hour. With a standard OPP roll labeling machine we can easily label more than 40,000 bottles per hour.
Possibility of retraction
We work with already approved and customer- tested materials that have a percentage of shrinkage which adapts to the shape of the container. Some examples of this can be seen in milk products (liquid yogurt) or soft drinks where the label adapts itself to a curve or corner of the bottle (Figure 3).
[/fusion_builder_column][fusion_builder_column type="1_1″ background_position="left top" background_color="" border_size="" border_color="" border_style="solid" spacing="yes" background_image="" background_repeat="no-repeat" padding="" margin_top="0px" margin_bottom="0px" class="" id="" animation_type="" animation_speed="0.3″ animation_direction="left" hide_on_mobile="no" center_content="no" min_height="none"]
These are some of the big advantages of OPP labels. But be careful! They can also present disadvantages if you do not have the necessary experience and know-how when making them. Some of the problems that might appear are blocking, static electricity, breakage, etc.
In upcoming posts we will get into more detail on the types of OPP that exist and their differences. I hope that these advantages and characteristics can be helpful to you. If you have any doubts or you wish to expand on this information, please do not hesitate to contact us.
[/fusion_builder_column][/fusion_builder_row][/fusion_builder_container]