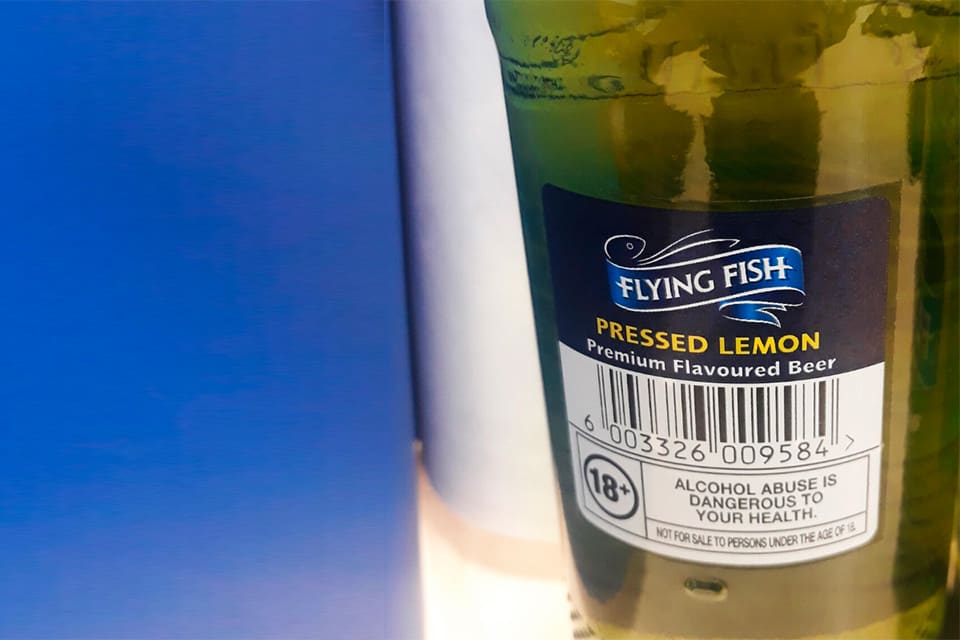 22 Jan

Linerless: a step towards sustainability

At Rieusset we continue with our commitment to sustainable development, and what better way to do this than by introducing self-adhesive linerless labels into the market, an innovative solution that will help our customers to substantially reduce the environmental impact of their packaging.

A clear success story has been that of our collaboration as rotogravure printing partner in the project of linerless labels for the beer producing company South African Breweries (SAB)  , which belongs to the world's largest brewer ABInBev  (brands such as Budweiser, Beck's or Stella Artois) who has the honor of not just having been the first company to introduce this novel labeling on beer bottles in South Africa, but also one of the first in the world!

Is this development already a revolution in the world of self-adhesive labels?

Without a doubt, one of the problems that preoccupies the world's population nowadays is that of sustainability. Consumers are beginning to seriously consider the environmental impact caused by each product they consume, and this concern is transferred to the manufacturers and brands that provide solutions so that sustainability may begin to be seen as a reality, not as a utopia. This is not only a question of innovation (which increases the prestige of any brand), but also a social responsibility.

Linerless Labels

Faced with this need to lay real solutions on the table, an innovative labeling method has appeared on the market which represents a huge step forward with regard to the environment: 'linerless labels' , which incorporate important advantages: 
Reduction of the Environmental Impact:

unlike traditional labels, linerless ones are truly sustainable. Let us see why. Traditional self-adhesive labels generate two types of residue, the liner

itself

and that of the matrix that supports it. Both residues are eliminated with linerless

labels, because as the name implies, these do not have a liner, nor do they need a matrix. And since additionally they are half as thick as traditional labels, they also reduce the carbon footprint of labeling.

Reduction of Production, Transport and Warehousing Costs

: since linerless labels are thinner than traditional ones, each reel can hold twice as many of them, whereby we can reduce reel changes and the subsequent downtimes by half. All of this brings about added savings for us in logistics as well as in transport, since if the space occupied by the new labels is reduced by more than 50%, warehousing and transport costs are also reduced in the same proportion.
Do you think your product could benefit from these advantages?
Sectors that can use this type of labeling 
Linerless labels are truly versatile. Since they adjust themselves easily to containers made from various kinds of materials and which come in different sizes and shapes, we can find them in almost all sectors that exist on the market: drinks (beer, wine, water, soft drinks…), food (oil, milk, canned foods…), cleaning products, perfumery and cosmetics (shampoo, gels, perfumes…) and even in the pharmaceutical sector (disinfectants, syrups…).
What Linerless can do for us
We can conclude by stating that linerless labels are an excellent solution for reducing costs as well as for the sustainability of our planet, since with them we are able to reduce the raw material necessary to make them by more than 15%, reduce transport, warehousing and material management costs by 50%, and CO2 emissions are also lowered by half.
At Rieusset, we will continue to innovate and develop sustainable solutions that adapt themselves to the needs of our customers and that provide an environmental benefit to the market.