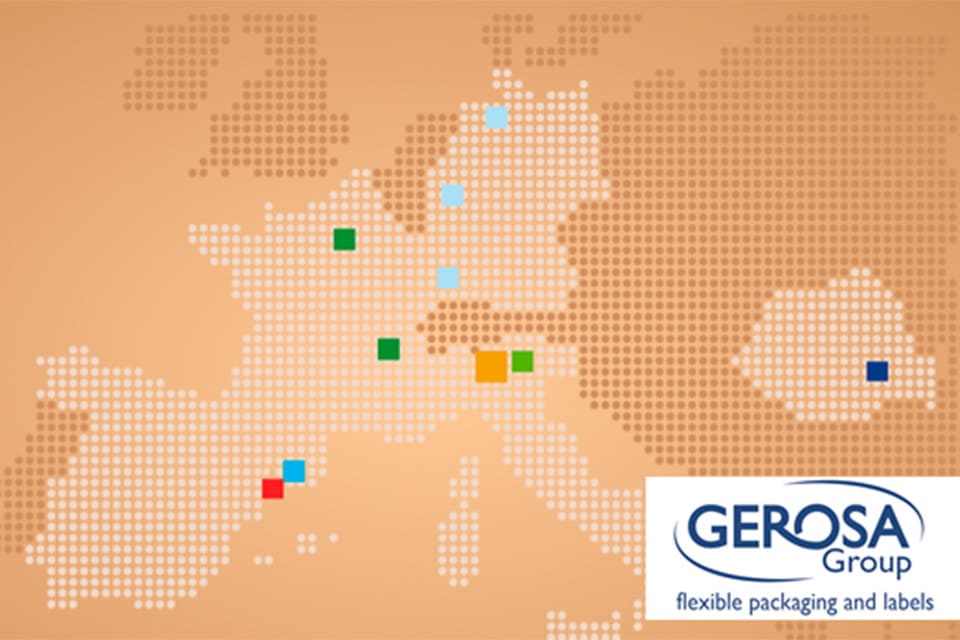 06 Feb

The 5 production plants of the GEROSA group

The origins of the GEROSA group are in Inverigo (Como) where in 1935 the brothers Giuseppe and Luigi Gerosa founded Cellografica Gerosa. With the passing of time, the group has grown through the creation and acquisition of other companies, becoming a group with an international organization. It currently has five production plants in Europe and four sales offices with a total of 750 employees and a turnover of more than 180 billion Euros. 

At present, the GEROSA group is the most reliable partner in this sector. Its strength –our strength– is:
Quality that is based on high production standards and high productivity, and

Service –which is client centered– with high flexibility and capacity to respond.

Furthermore, as its main market is the food market, it strives to constantly offer the highest food safety guarantees. Additionally, in line with the general environmental concerns, we are focusing our efforts on making sustainable products.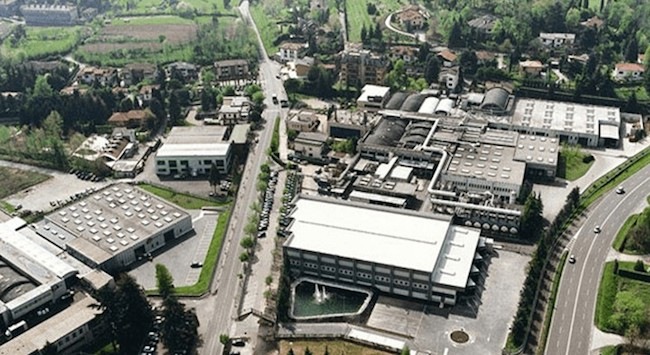 Production plants
GEROSA has the following production plants:
Italy:

Cellografica Gerosa SpA in Inverigo (Como)
Flexocit Srl in Flero (Brescia)

Spain:

Cellografica Gerosa SA in Olèrdola (Barcelona)
Rieusset SA in Santa Perpètua de Mogoda (Barcelona)

Romania:

Artema Plast Srl in Boldesti Scaeni (Prahova)

Technology and production capacity 
The GEROSA group uses the rotogravure, flexography and digital techniques for printing, with a total installed capacity in its plants of:
more than 700 million m2 of rotogravure printing and

more than 200 million m2 of flexographic printing

It also offers the technology of laminating with or without solvents, offering more than 550 million m2 of capacity and with all types of finishing (slitting, sleeve, die cut, guillotine, bag making) necessary for the market of flexible packaging and labels.
It is worth mentioning that the rotogravure cylinders are engraved at two of the group's companies, Cellografica Gerosa, SpA and Rieusset, SA, making a capacity of over 22,000 cylinders per year available to its customers.
Each of the GEROSA group's production plants uses technologies that minimize the environmental impact in addition to working on the continuous reduction of the use of electricity, as well as water and air purification with their corresponding treatment plants, and systems are employed to recover the solvents used in printing and laminating. There is also cogeneration equipment or solar plants to produce own energy.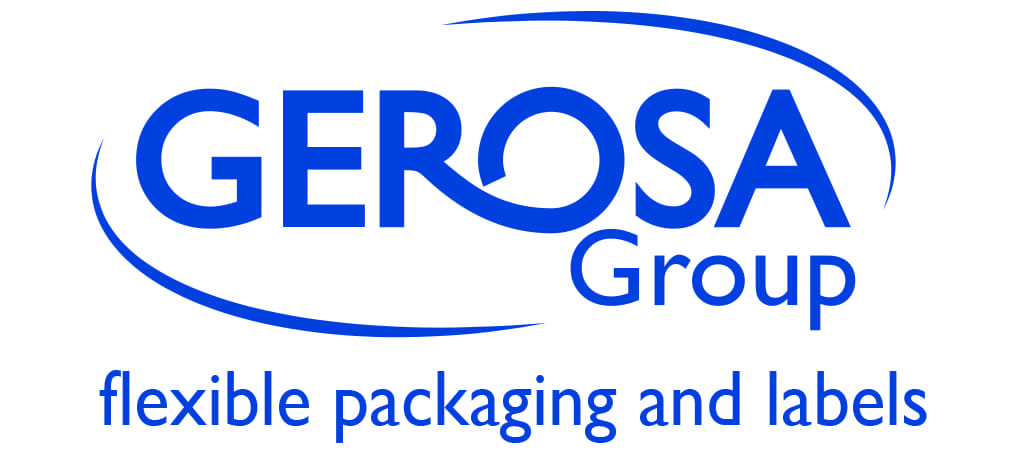 Products
The GEROSA group can produce flexible packaging and labels for the food, drinks, hygiene, cosmetics, tobacco, and pharmaceutical markets, among others.
The different group companies have the following specializations:
Cellografica Gerosa SpA: multi-layer laminates and cold seal application

Cellográfica Gerosa SA: paper laminates, hot melt and wax
Rieusset: roll labels, pre-cut, die cut and sleeve
Flexocit: flexographic printing
Artema Plast, which can print using rotogravure as well as flexography: bag making

Contingency plan 
The GEROSA group is structured to be able to give service from any plant at any time.
All its manufacturing processes are replicated in such a way that, in the event of a contingency, the corresponding procedures are activated in order to continue to serve the customer through another one of the group's plants, wherefore supply to the customer will never be compromised.
However, since risks are not only contemplated from a point of view of force majeure, all the companies of the GEROSA group have developed their management models for the prevention of crimes or offences, whereby having to close their manufacturing activity temporarily or definitively is averted. This is an extra guarantee that confirms the reliability for our customers.


Certifications
As mentioned earlier, the GEROSA group works with the highest market standards in a constant effort of continuous improvement.
In order to demonstrate this to the interested parties, the group is certified in the available standard for all areas. Thus, all the plants of the GEROSA group have, among others, the following certifications:
Quality:

ISO 9001

Environment:

ISO 14001

y

FSC

Food Safety:

ISO 22000

y

BRC

Occupational Work and Safety:

ISO 45001

Do you think we are prepared to supply a good product and good service? Let us know your impressions and we will be delighted to establish a dialogue with you.
---
| | | |
| --- | --- | --- |
| We Manufacture: | Meet Rieusset: | |