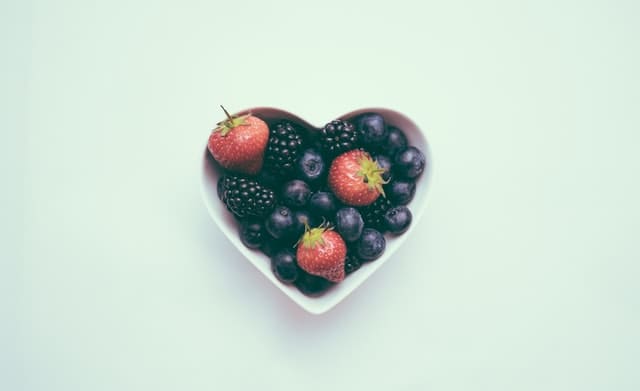 26 Mar

Healthier and happier

In the Sustainable Development Goals of the global action plan of the 2030 Agenda, health is marked as one of its fundamental pillars. Specifically, Goal 3 establishes that it is necessary to "guarantee a healthy life and promote well-being for everyone at all ages".

This objective of the global action plan, together with the corporate value of well-being and Rieusset's conviction that the healthier we are, the happier we are, are the reasons that have led us to develop a Healthy Company Plan for all our personnel.
What is a Healthy Company Plan?
It is a health and wellness program focused on taking care of the health of employees, understanding health in its broadest sense.
Rieusset bases this project on the WHO definition of health: "it is a state of perfect physical, mental and social well-being, and not just the absence of disease."
For this reason, we are committed to a Healthy Company Plan that acts in the following areas:
Work safety
Health, both physical (diseases or pathological disorders) and mental (emotional well-being)
Nutrition
Physical exercise
Social responsibility
This plan will begin to be implemented in April 2021. It is aimed at the entire Rieusset staff – although it is totally voluntary – and has the slogan "Envuélvete en salud", a clear wink towards the company's production activity: flexible packaging and labels.
What objectives and benefits does the Healthy Company Plan entail?
The aim of the plan is to make Rieusset a company where workers are healthy and safe both physically and mentally in a good working environment. In addition, the plan anticipates that its scope not be limited to Rieusset but that it may extend this well-being to the non-work sphere of the workers.
These very ambitious objectives are supported by the results of studies in the field of occupational health that conclude that these programs are effective initiatives when it comes to improving the physical and mental well-being of employees, helping to consolidate the company's culture, reducing turnover of personnel, as well as improving productivity and work environment.
Furthermore, they are one of the best instruments for talent retention. This is shown by the 360 Wellbeing Survey by Cigna, which highlights that 53% of Spaniards would take this aspect into account and stay with their company if they were offered a job with similar conditions but without an occupational health program.
Expected benefits of the program:
Improvement of the physical and emotional state of employees, which should imply a reduction in accident rates and illnesses.
Improved motivation and stress management, generating an improvement in the work environment and consequently, an increase in people's performance.
Reduction of absenteeism and occupational accidents.
Improvement of the corporate image, recognizing Rieusset as a Healthy Company.
In relation to this last point, it should be noted that according to a study by Foment del Treball carried out in 2019, 43.88% of companies have health plans and programs but only 35.71% have developed projects, which places Rieusset among the pioneer companies in developing and implementing this type of program in Spain.
What exactly is the Healthy Company Plan?
At Rieusset, the workforce health index is analyzed annually, and based on the results obtained in 2020, the 2021 Healthy Company Plan proposes to prioritize the following programs:
Cardiovascular program for a healthy heart
This program consists of 6 training sessions that aim to achieve the adoption of healthy cardiovascular habits:
achieving a healthy weight
having adequate cholesterol and blood pressure values
giving up smoking
doing physical exercise regularly, or
having correct glucose levels
To complement this program, Rieusset will organize sports activities such as popular walks, football matches, gymkhanas, etc.
This program combines 2 training sessions and a musculoskeletal and postural hygiene workshop in which participants will learn the technique and benefits of walking upright, maintaining correct posture, not making sudden movements, flexing at the knees instead of the back or taking "postural breaks."
It is worth mentioning that for the past two years, Rieusset has had a physiotherapist service that is available once a week for all its workers.
This program begins with an analysis of the state of each participant's body, in which the metabolic age, body mass index, % of body water, etc. are established. Based on these results and together with 3 training sessions, each worker will learn to make a healthy eating plan and will be able to follow the evolution of their body state analyses throughout the year.
The healthy eating program is complemented with practical workshops such as:
cooking for Tupperware containers,
the healthy shopping cart, or
healthy eating when eating out.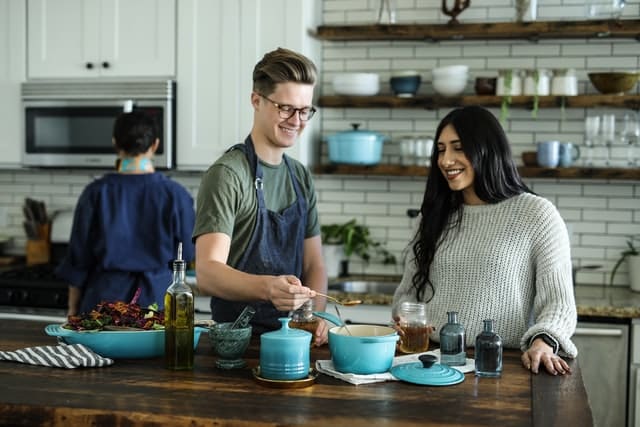 Psychological health program
The psychological health program consists of 5 training sessions that aim to get participants to learn to control their attitudes, adapt their moods, generate positive attitudes and prevent negative ones, and manage and improve their emotional well-being.
In this case, there is a follow-up of the program in order to achieve continuous improvement, which is complemented with mindfulness workshops, retirement preparation workshops and emotional coaching.
How will we know if the plan is successful?
In order to quantitatively assess the evolution of the general health of the workers, we will base ourselves on the score of the health index, which is obtained from the results of the health surveillance of the Rieusset staff, taking into account both the blood tests and physical and psychosocial medical examinations.
This index is calculated on a yearly basis and we hope to see that thanks to the Healthy Company Plan each year the indicators improve at the same rate as the well-being and happiness of each and every one of Rieusset's workers.
Do you also want to be healthier and happier?