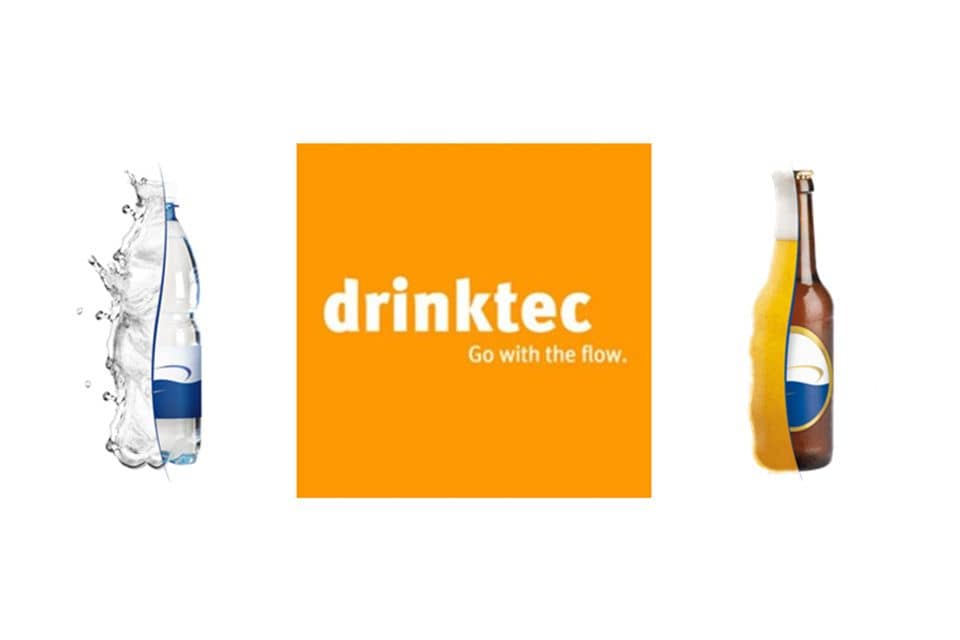 28 Aug

Visit Rieusset at Drinktec!

Visit Rieusset at DRINKTEC! The world's largest fair in the drinks sector is being held in Munich (Germany) from 11 to 15 September 2017 and Rieusset will be there with its own booth to show you the products we make: die cut labels, precut labels, roll and sleeve labels, in addition to flexible packaging.

For those of you who don't know this, Rieusset's plant is located in Santa Perpètua de Mogoda, near Barcelona (Spain) where we have all the necessary processes for designing and making all these labels. Well, almost all.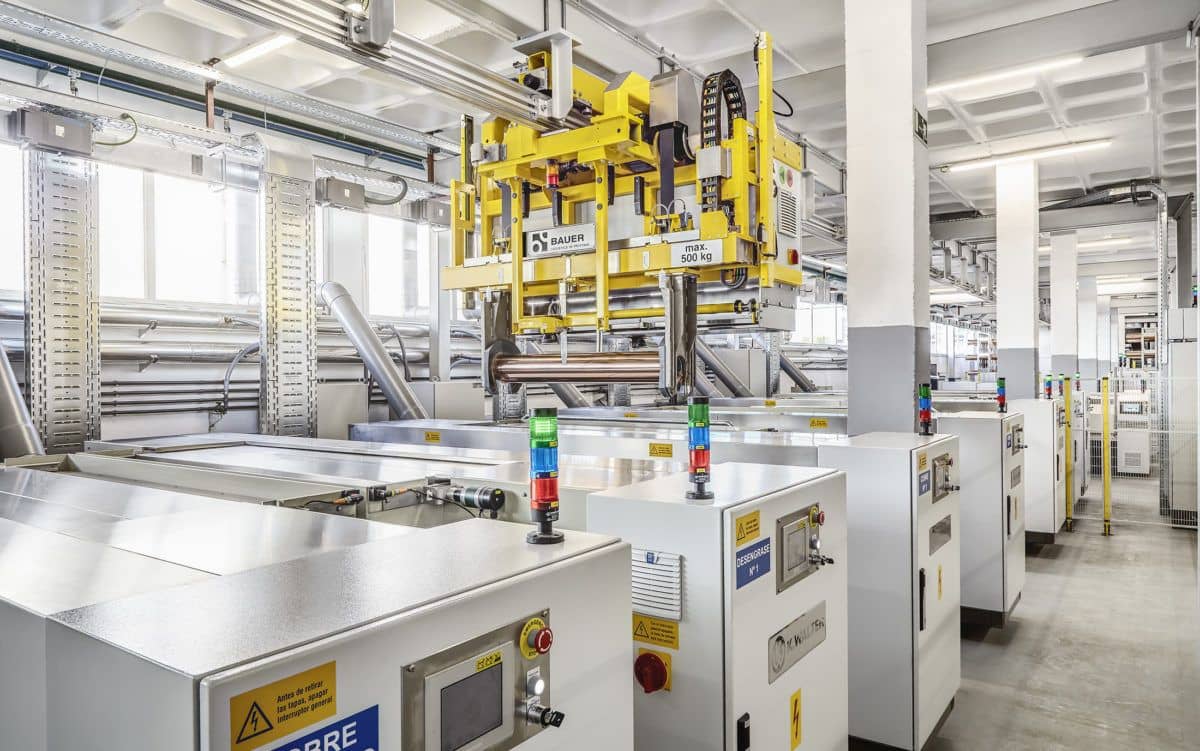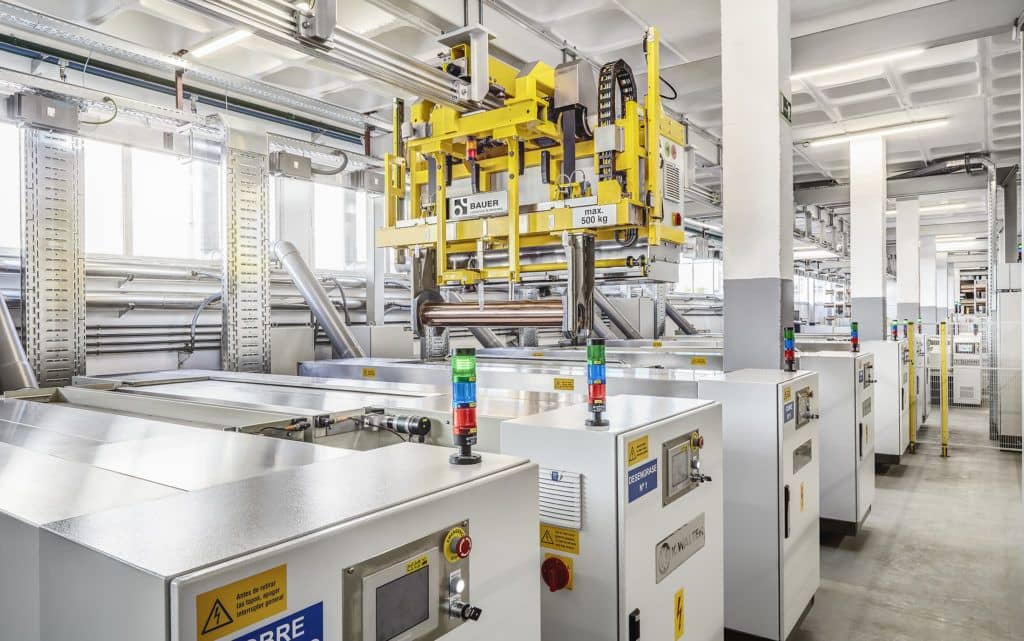 So how do we do it?
For starters, in Rieusset we have a pre-printing department with all the necessary means for designing or adapting the designs of labels or flexible packaging with the help of the most advanced technology for cylinder engraving.
An automatic line allows us to make cylinders non-stop; these go through different baths such as degreasing, dechroming, copper plating, chrome plating, ending up with polishing and the engraving phase via a robotic system that works 365 days a year without pause.
Yes, you read that correctly: 365 days / year.
Thanks to this equipment in Rieusset we can engrave up to 12,000 cylinders in one year.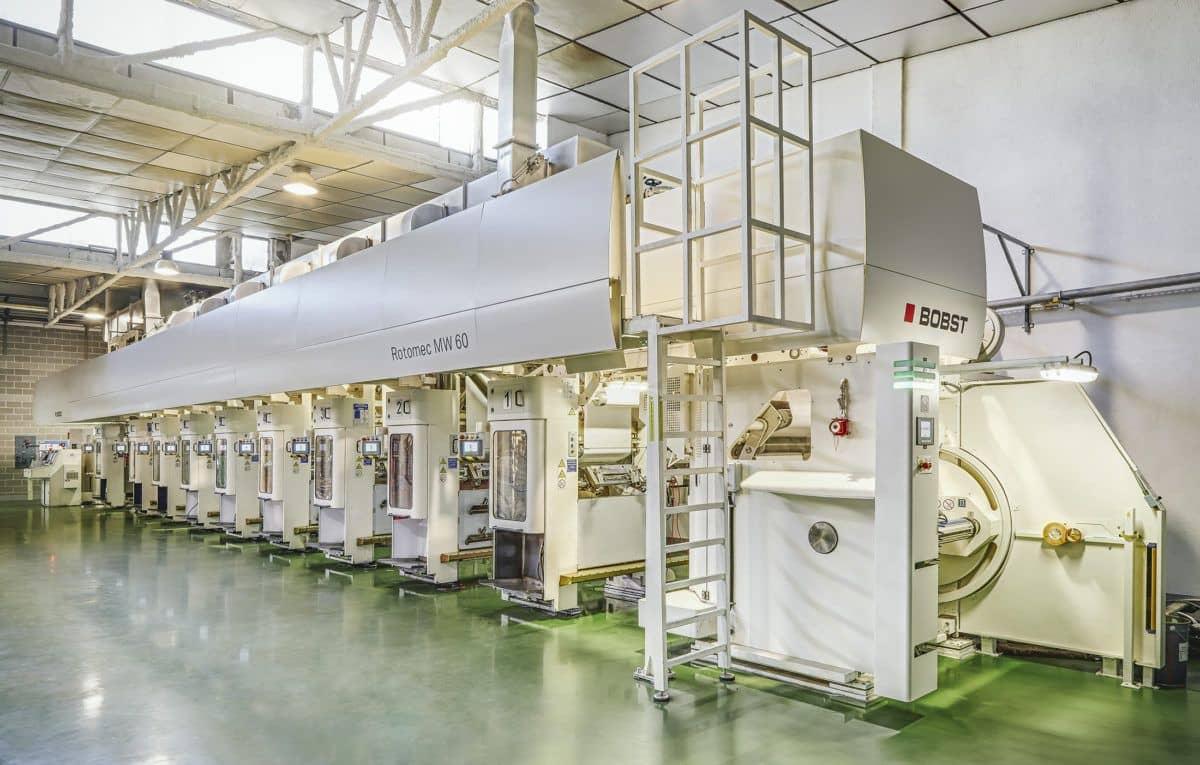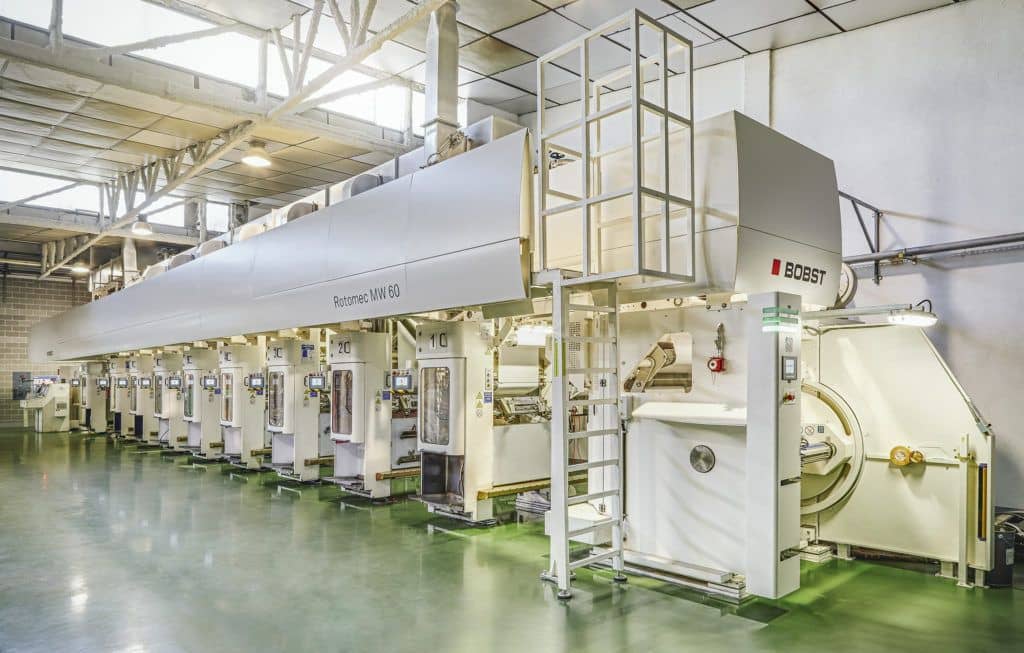 As you have been able to gather from the preceding paragraph, for printing we use the rotogravure technique. We have machinery that can print designs in up to 10 colors, machines that are equipped with all the assistive technology for high quality and efficient printing and that also allow us to print on both sides at the same time, encode offers and, among others, apply cold seal when the customer ask for this.
Additionally we are certified to print the DPG code.
Do you know what the DPG code is? No? Well, in summary, this is a system that allows us to print a special logo for the recycling of beverage containers in machines that collect the bottles that have this code.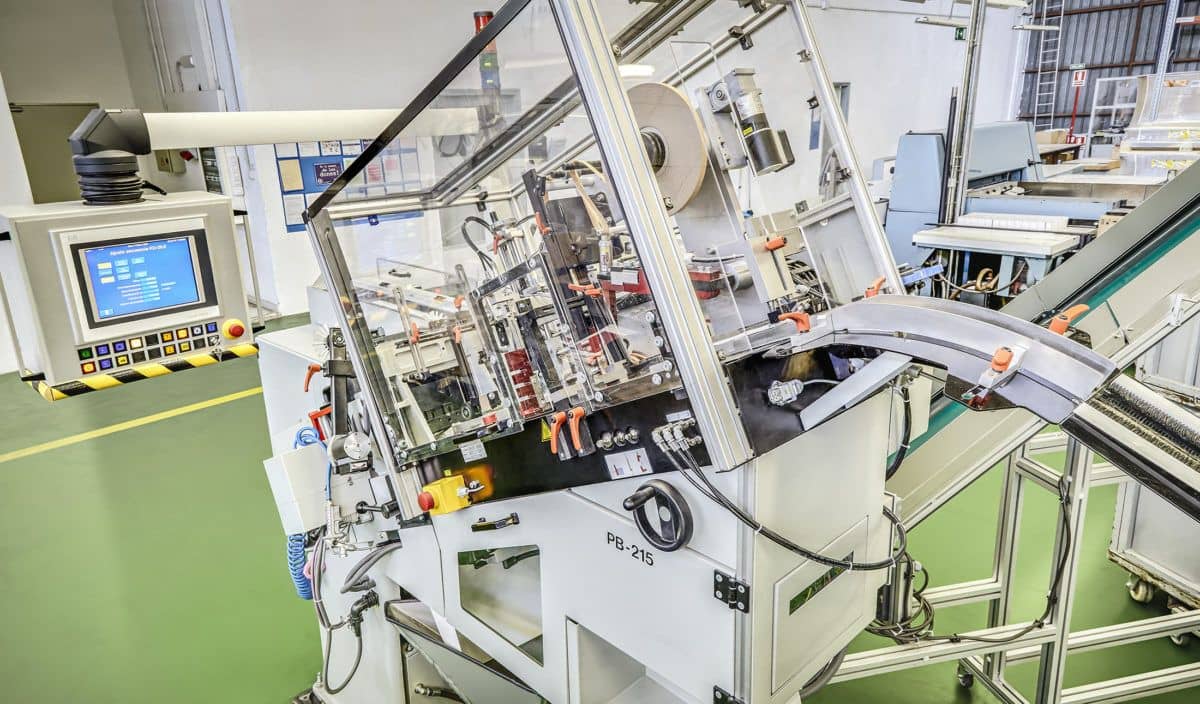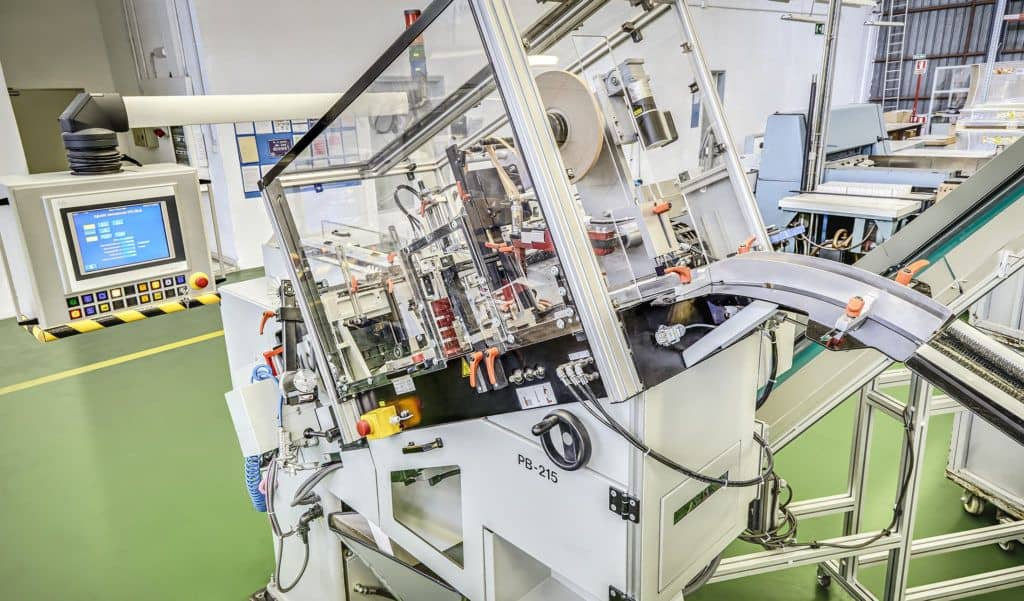 Once the material is printed, depending on what is requested by the customer, we have different product finishing processes: rewinding, sheeting, die cutting, trimming and sleeving. This way we are able to supply all the different types of label formats on the market.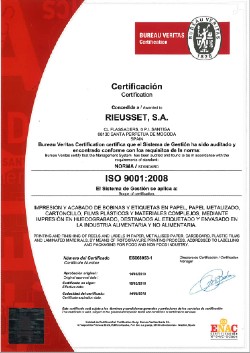 Let us tell you also that in order to ensure that we are working with the highest possible market standards, in addition to the DPG code certification mentioned earlier, we are ISO 9001 certified for quality, ISO 22000 and BRC certified for food safety, ISO 14001 and FSC certified for the environment, and OHSAS 18001 certified for occupational health and safety.
Visit our website to download the certificates.
But … How do we work in Rieusset?
Our work philosophy is based on continuous improvement (kaizen) and we build this upon three pillars:
people,
products and
processes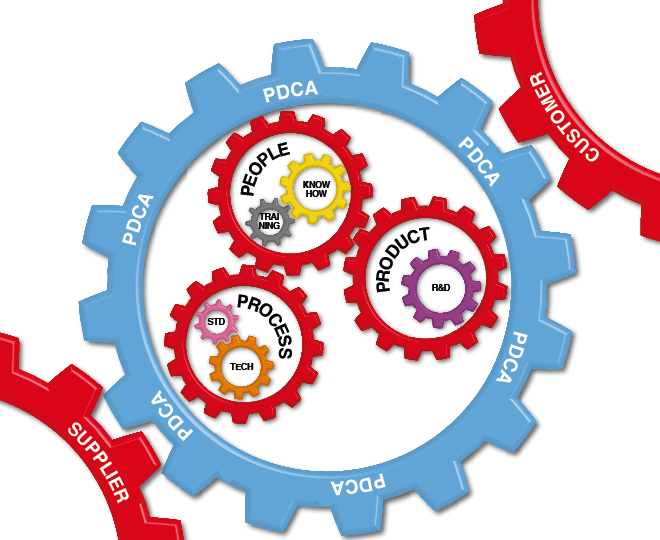 Rieusset is a company founded in 1870 that has a workforce of 130 employees working in three shifts, of which more than 50% have been with the company for more than 20 years. This, in addition to demonstrating company loyalty, has allowed us to generate the know how that makes us one of the companies with the greatest expertise on the market. Furthermore, the continuous improvement on which our work philosophy is based goes hand in hand for us with the ongoing training of our employees. For this reason, our training ratios exceed 20 hours per employee and year.
With regard to the processes, these are based on the standardization of the job and on technology. Both concepts allow us to guarantee a high level of quality by which our products acquire a high level of efficiency on our customers' machines.
And if earlier we talked about the quality of our products, we must also add the labor of innovation that makes it possible for our customers to differentiate themselves on the market with elements that set them apart from their competitors by making their products more visible or more efficient.
We maintain this work philosophy throughout the entire supply chain, from the supplier to the customer, so that we always work in a win-win situation.
And I don't want to finish without giving you a preview of the latest development that we are going to present at DRINKTEC: LINERLESS labels.
These are self-adhesive labels, without liner and 50% thinner than the current ones, which in addition to maintaining very good stiffness, give the customer advantages such as:
Eliminating waste
Reducing the amount of material that must be used
Doubling the number of labels that are on a roll This allows the customer to reduce his impact on the carbon footprint whereby we can talk about an environmentally more responsible label.
Do you feel like discussing this some more at DRINKTEC?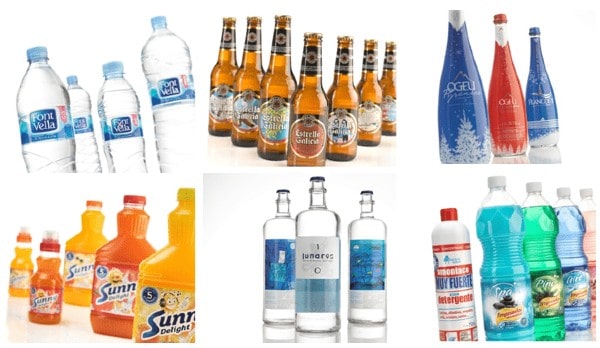 In order for you to continue to get to know us or look more deeply into new projects, we invite you to visit us at DRINKTEC.
We'll be at our group's booth, stand 444 of the GEROSA group that you can find in Hall A2.
We look forward to seeing you there!
---
| | | |
| --- | --- | --- |
| We Manufacture: | Meet Rieusset: | |