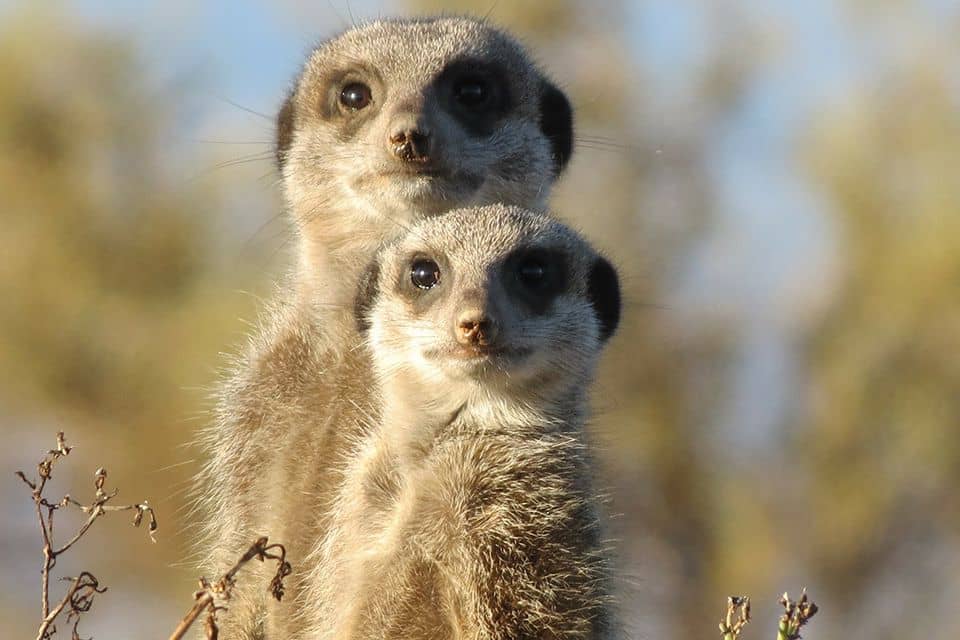 20 Nov

Needs and expectations of the interested parties in Rieusset

Do you remember our earlier post in which I talked about SWOT for identifying risks and opportunities in Rieusset? Well this time, as announced, we are going to talk about point 4.2 of the new version of ISO 9001 that deals with the needs and expectations of the interested parties.

And I can already tell you that this is a point that is as important or even more so than the SWOT analyses, although, unlike them, I believe that this should not be based merely on an internal analysis.

Have you ever heard that a good disc jockey doesn't play the music he likes the best but instead plays the music that people want to hear? That's what I'm trying to get at.

Complicated, right?

Further on we'll resolve this enigma.

But first, what is point 4.2?

"Due to its effect or potential effect on the organization's capacity to supply products and services regularly that satisfy the customer's requirements as well as the applicable legal and regulatory ones, the organization must identify:
a) the interested parties that are relevant to the quality management system;
b) the relevant requirements of these interested parties for the quality management system"
In other words, we must identify
who is interested in what we make in Rieusset and
what they require of Rieusset
Therefore, in Rieusset, after carrying out an internal analysis, we identified what we consider to be the interested parties and we classified them into the following groups and subgroups: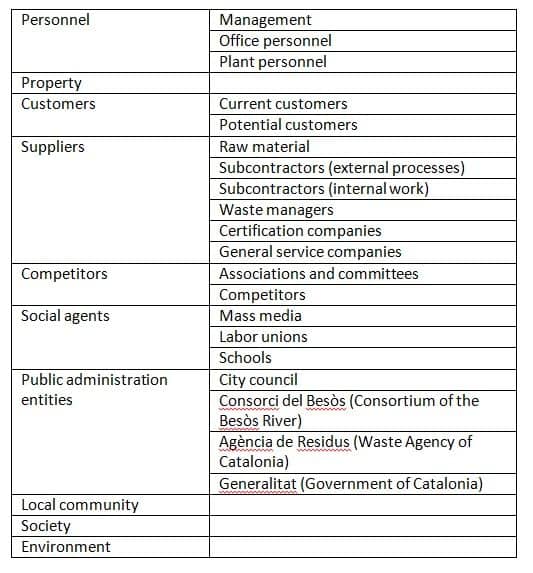 As you can see, in this identification there are not only parties who are interested in the products we make but also others such as Rieusset's own staff, the suppliers themselves or other entities that want a company with certain values or ethics regardless of the product it makes.
After having identified the interested parties, we analyzed their needs. We should mention that in this point, and although the ISO 9001 norm deals with Quality, we went one step further and considered what needs the interested parties might have with regard to Quality, Food Safety, Work Safety and the Environment, as well as other topics that are encompassed in a General section. In this way we believe that we are planning ahead for what is not yet required today but what we think will be required by other upcoming versions of the norms.
And what did we find? Well, lots of things. We won't mention all of them here, but some of them are the certification of management systems, cost reduction, reduction of energy resources as well as waste, confidential use of data, simple procedures and instructions, training, a good work environment and a stable workplace, ethics in all areas and many, many more which whoever is interested is welcome to ask us about.
Once we were finished, upon making the assessment, we realized that we already comply with many of them – although improvement is always possible – but we hadn't contemplated others or we did not have them developed. And this is what gave us the potential to improve.
Therefore, after we had identified the needs, we carried out a risk assessment of everything we had found, exactly as we explained in the post about SWOT. This means that for each need or requirement, we analyzed its probability and its impact so as to establish an order of priority.
We carried out this entire process internally, and although the result was positive we are not completely satisfied.
Do you recall what we said at the beginning about the disc jockey? Along this line of thinking is how we realized that perhaps what we were doing was play the music we like. And that's not correct.
Therefore we have decided to start a process in which we are going to ask the interested parties directly what needs and expectations they have of Rieusset. This will be a complex project because not everyone will be willing to participate, but we are convinced that the benefits we will obtain will be as good as those of the disc jockey who fills the dance floors night after night.
Let me finish by saying that the process we have explained to you today doesn't get done just once. The interested parties as well as their needs and requirements change. This is why we are considering an annual review in order to ensure that we thoroughly understand our organization as well as our context.
We hope that you liked this post and we would very much appreciate your comments, be they to share your experiences or to ask us for more details about anything that interests you.
---
| | | |
| --- | --- | --- |
| We Manufacture: | Meet Rieusset: | |