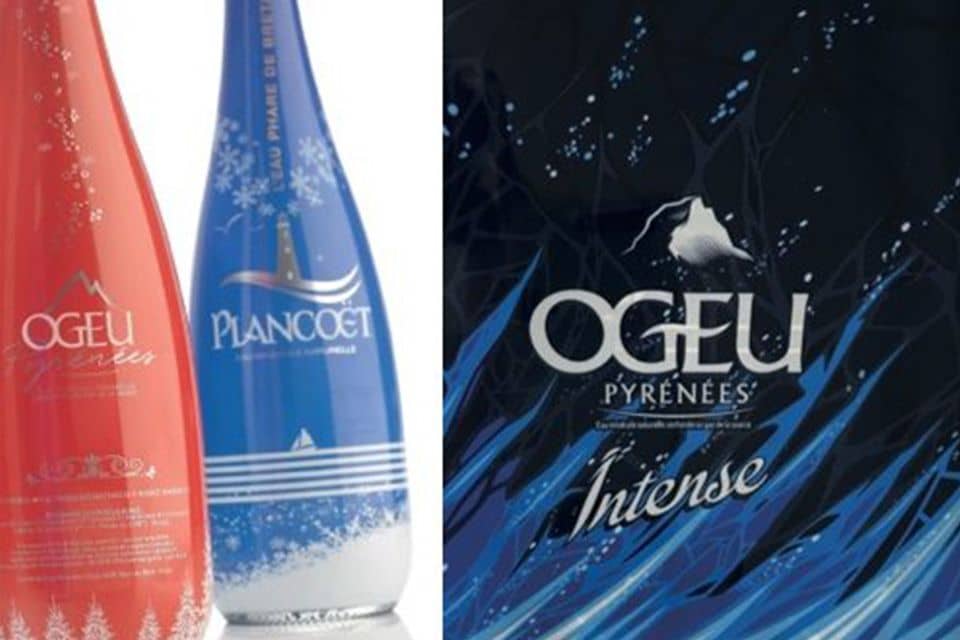 14 Nov

5 advantages of the sleeve

Standing out on the supermarket shelf is not an easy task. Especially if your product isn't a store brand. As you know, supermarkets place products on four levels depending on what they are trying to sell.
9% of what is sold is on the upper part.
52% is at eye level.
26% is at hand level.
13% is at floor level.
Normally, store brands are placed at eye level because these products generate more margin for the supermarket and also promote customer loyalty. Leading brands go a little lower or higher, and lower-priced products or offers for very well-priced single products get placed at the ends to trigger an impulsive purchase.
Keeping this reality and the amount of products and competition that exists in each product category in mind, it is essential to attract attention and stand out at the point of sale. But how can this be achieved? If your price strategy is one of alignment or selection, you only have one way to attract attention. And that is through the visual appearance of your product.
Looks matter. And a visually attractive appearance generates a lasting impact. That is the great advantage offered by sleeves. This type of product allows you to "dress up" packaging wholly or partially, which facilitates the implementation of more creative designs with the aim of attracting the consumer's attention. But they also offer other advantages.
Advantage of sleeves
1. Creativity in its purest state in order to attract the consumer's attention
Sleeves let you evolve from the traditional label to a 360⁰ all-around decorative element. Thanks to their infinite design possibilities and to the multiple finishes we can give them, you will make your product shine in its own light, standing out above your competition. Additionally, since the sleeve is applied to the packaging with heat, it is possible to adapt it to any shape and size. So assuring that your packaging is creative is not a problem if you choose a sleeve.
2. Resistance and durability
Sleeves remain unaltered, keeping your brand's image intact in spite of the passing of time, weather conditions or other factors that may affect the durability and resistance of the label.
Wrap-around film labels are also more resistant than paper labels, but unlike sleeves that adapt themselves perfectly to the packaging, these don't always stay put correctly in the labeling process, and they do not stand up to friction as well during handling.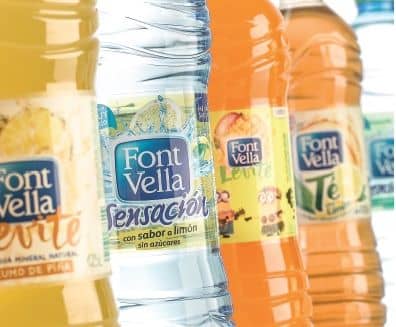 3. Protection of the packaging
One of the functions added by the sleeve as compared to any other type of label is that it allows to guarantee that the packaging has not been manipulated, by covering it all the way up to the cap.
Furthermore, you will also not only guarantee that it hasn't been opened but also that you are protecting it from any possible dirt or dust to which it may be exposed during transport and storage.
4. Versatility
As we have already mentioned:
Applied to the entire packaging (360⁰) or to only a part of it.
Totally printed or areas can be left transparent to allow to see the packaging.
Used as a guarantee seal.
Adapted to any type of shape and size.
Applied to individual packaging or to product packs.
5. Practicality
We are dealing with a labeling modality that is very practical as far as design is concerned. Since it is a label that adapts itself to the shape of the packaging, you gain surface area. Thus, the product information can be increased without negatively affecting the design.
Convinced? In Rieusset we offer you our team of professionals that can guide you to find the best labeling solution for your products. If you decide on the sleeve, you will have a world of creative possibilities within your reach in order to become the king of the supermarket shelf. Consult us and we will help you do it.
---
| | | |
| --- | --- | --- |
| We Manufacture: | Meet Rieusset: | |