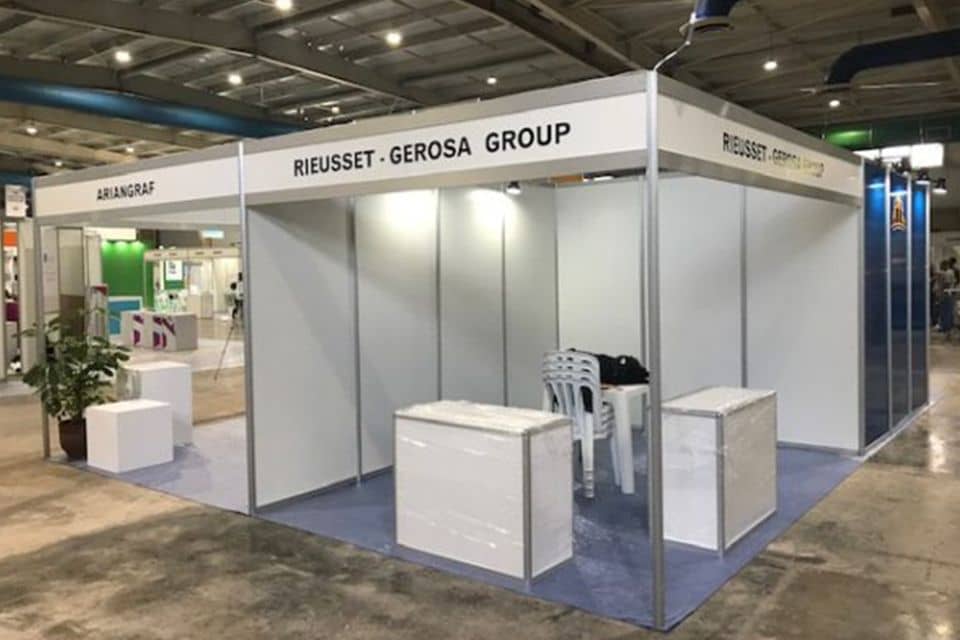 22 May

Attendance at PACGRAF Cuba 2019

This past 9th, 10th and 11th of April we attended PACGRAF in Havana (Cuba), an iconic trade show in the packaging and graphic arts industry, organized by the PALCO Business Group together with Fira Barcelona.

PacGraf is a meeting point between professionals of the sector of food and drinks packaging, pharmaceutical products, cosmetics, the hotel business, etc., as well as professionals of the sector of graphic arts, industrial design, printing, advertising and communication.

Throughout the three-day-event, the Pabexpo Trade Fair Center brought together exhibitors from 10 different countries and carried out a series of training workshops and conferences on:
The presentation of the opportunities portfolio for foreign investment in the sector in Cuba, by MINAL (The Cuban Ministry of Industry),
The workshop "Containers and packaging in the logistics networks", presented by Dr. Cs. José A. Acevedo Suárez (CUJAE),
The exhibition of "3D printing in the industry for Cities that are Productive Locally and Connected Globally", by Tomas Diez Ladera, MSc, Fab City Research Lab | IAAC,
Rieusset's stand at the PACGRAF Fair 2019

Inauguration of the fair by Mr. Alfredo López, Minister of Industry,
and Mr. Orlando Guillen, President of the Cuban Chamber of Commerce
The Rieusset team participated in this event with the principal aim of getting to know first-hand the working of the container and packaging industry within the Cuban market and contacting with potential customers. Additionally, we considered that participating in this event would offer us great benefits with regards to commercial exposure in the Caribbean market.
Therefore, we made use of the three days of the event to identify new commercial opportunities and exchange knowledge with experts in the sector thanks to the training workshops, conferences and sales presentations.
Through these presentations and thanks to the participation of the many exhibitors, the sessions were complemented by a set of topics related to the industry of containers, packaging and graphic arts that allowed us to acquire and contribute knowledge and experience. From among the different topics that were presented, we can highlight: the exhibition of tools for designing, capturing, editing and color management; the presentation of machinery and equipment for silk-screening and other printing systems; machinery and equipment for bottling; recovery, treatment and recycling; machinery for printing, finishing and transformation; services for printing and pre-printing; machinery for the manufacturing, labeling, coding and marking process; among others.
Without a doubt, PACGRAF has given us the opportunity to get to know Cuba as a business destination together with its portfolio of opportunities, and it has also allowed us to exchange experience and acquire more knowledge of the sector. Knowledge which we have every intention of continuing to nurture by participating in other international fairs that will allow us to open new frontiers in order to internationalize the brand.