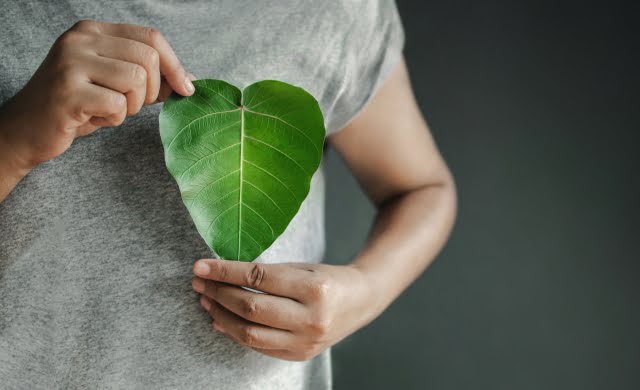 02 May

Social sustainability with our surroundings

We are committed to social sustainability with our surroundings

A few months ago we published our article on Internal social sustainability, in which we explained the actions and improvements implemented in the relations with our workers.

But, in addition to working on being more sustainable internally, we also do it to be so externally. In this article we explain what actions we are carrying out in order to leave a positive impact on our closest surroundings.

 Social sustainability actions with our surroundings

Our social sustainability actions are aimed at our most immediate surroundings, that is, the geographical area closest to our town of Santa Perpètua de Mogoda, and the natural environment that surrounds us. From here we extend our actions territorially, but always prioritizing our closest area.

Suppliers and local sourcing

Since 2018, we have prioritized the hiring of local suppliers whenever possible. Currently more than 64% (277) of our suppliers are from Catalonia, 22.95% (98) are from Spain and 11.71% (50) are from the European Union; only 0.47% (2) are from outside the EU.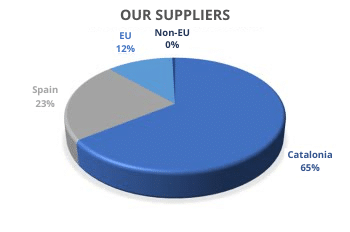 The purchases we make outside of Spain, from countries of the European Union, are mainly of raw materials. They normally correspond to raw materials that are marketed by large multinationals with production centers outside of Spain and with few closer alternatives that meet our needs (technical characteristics, certifications, prices, etc.). In addition, we also have some suppliers that correspond to joint agreements with the Gerosa Group, whose headquarters are in Italy.
It is our priority to rely on proximity suppliers since this not only favors our social surroundings but also the environment –by notably reducing pollution from transport– and the economy –by generating business for other proximity companies.
Local business collaborations
But our commitment goes beyond sourcing from and contracting with nearby suppliers. We establish collaborations with other companies in the economic hub of the Riera de Caldes and participate in joint R&D projects that are not only beneficial to our company, but also to all the participating companies in the area and, in turn, boost the economic projection of the area.
In addition, if we work within our most immediate sphere to improve competitiveness and the economy, we are also improving the occupation and general well-being of the closest town.
Recovering local waste
We are committed to recycling, which is why instead of destroying our waste we opt for recycling and recovering everything we can, in spite of the fact that this is a more complicated and costly option. We believe that contemplating waste as a resource is one more step towards the circular economy.
The waste generated by us is mainly:
Excess plastic and paper form the production process
Thinners, inks or solvents
Printing inks
Ink containers
In order to treat this waste, we follow the waste management hierarchy established by the Waste Framework Directive:
Prevention
Reusing
Recycling
Material recovery
Energy recovery
Elimination
Specifically, we work with a waste management company, located in Canovelles, just 20 km away from our plant. We manage with them the best way to benefit from our waste, which we deliver to them already classified so as to obtain the best recycling and recovery results.

Proximity team
We are committed to hiring local staff. Traditionally, a large part of our employees came from Barcelona, but currently we have more workers from Santa Perpètua de Mogoda and nearby towns than from Barcelona. In fact, most employees live between 1 and 8 kilometers away from their workplace.
Furthermore, when it is necessary to contract through Temporary Employment Agencies, we prioritize this service with small companies from our town.
This factor, in addition to improving the well-being of workers and their family reconciliation, also has a positive impact on the environment, since by saving travel time, pollution is reduced.
Social sustainability with our surroundings: conclusions
We are satisfied with the actions we are carrying out in order to be more sustainable at a social level with our most immediate surroundings. We believe that it is essential to start working from within, with the team and the closest surroundings, and continue outwards to achieve positive and palpable results.
But above all, we are proud of our work philosophy and the effort made by each of the Rieusset team members; thanks to them we can continue to improve and move towards 360º sustainability.