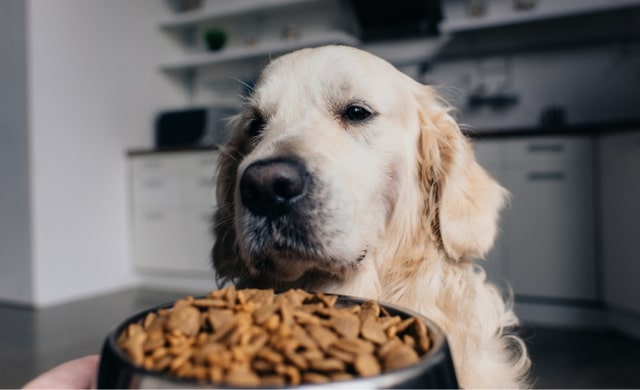 07 Jul

Sustainable packaging for pet food
Growth in the pet food market
The number of pets in Spanish homes is increasing, which is causing a boom in the pet food market. According to a study carried out by Alimarket, in recent years the pet food market has grown in size and maintains a good growth rate in Spain and Europe. This is also corroborated by the 2021 census study by ANFAAC (National Association of Pet Food Manufacturers) and Veterindustria which shows that between 2019 and 2020 the market grew by 80 million euros.
The Alimarket study highlights that in 2020 pet food sales increased by 5.6% and reached 1,356.9 million euros. For 2021 the growth was even higher (+6%), with an increase especially in products for cats. The American Pet Products Association forecasts that global pet care sales will continue to increase and the market is anticipated to have an annual growth rate of 7.4% during the period from 2020-2025.
The evolution of the pet food market has led many operators to invest in new factories and logistics warehouses to meet the increased demand.
Higher awareness among consumers 
At the beginning of 2022, a new law for pets was approved, giving them greater protection at the legal level, which shows the importance and the projection of this sector. With this law, pets no longer have the same legal status as material goods and are now considered sentient beings. Therefore, pets are recognized as members of the family and not as objects.
This measure advances in parallel with the demands of consumers, who are increasingly more aware of the care of their pets. They demand healthier, more sustainable and higher quality pet food products, both in content (food) and container (packaging), wherefore the trends of human nutrition (vegan, functional products, etc.) are followed; consumers not only want quality products for themselves but also for their pets. As the secretary of Anfaac says: "the current consumer is increasingly diversifying and premiumizing consumption."
Responding to trends: more sustainable pet food packaging
In addition to an increase in care and spending on pets, consumers' environmental concerns are also growing.
We are faced with conscientious users, whose priority is sustainability and respect for the planet to such a degree that they are willing to change brands or pay more for a product that employs packaging that is more environmentally friendly.
The aspect that is most valued and demanded by consumers is the recyclability of the packaging. The use of recyclable packaging or that which is made with recycled materials is a key element, as well as the reduction of materials and the use of materials with a low carbon footprint.
The answer to these market trends is more sustainable but equally resistant pet food packaging that protects the product it contains.
Pet food: what we do at Rieusset
Previously, only the characteristics that the container must have for the correct preservation of pet food were taken into account, which is why most pet food containers are made of composite materials (conventional PET/PE structure), wherefore they cannot be recycled and are much more harmful to the environment.
Currently, in response to consumer concerns, in addition to being a protective barrier for the product, packaging must also be sustainable.
At Rieusset we have developed more creative and sustainable solutions for pet food. We manufacture and print monomaterial packaging (full PE structure), with recyclable materials or traditional materials but with less grammage. In addition, in view of the rise of new competitors in the pet food market, we have developed more creative solutions to help our customers make their product stand out.
Discover everything we can do for you here:
---
| | | |
| --- | --- | --- |
| We Manufacture: | Meet Rieusset: | |