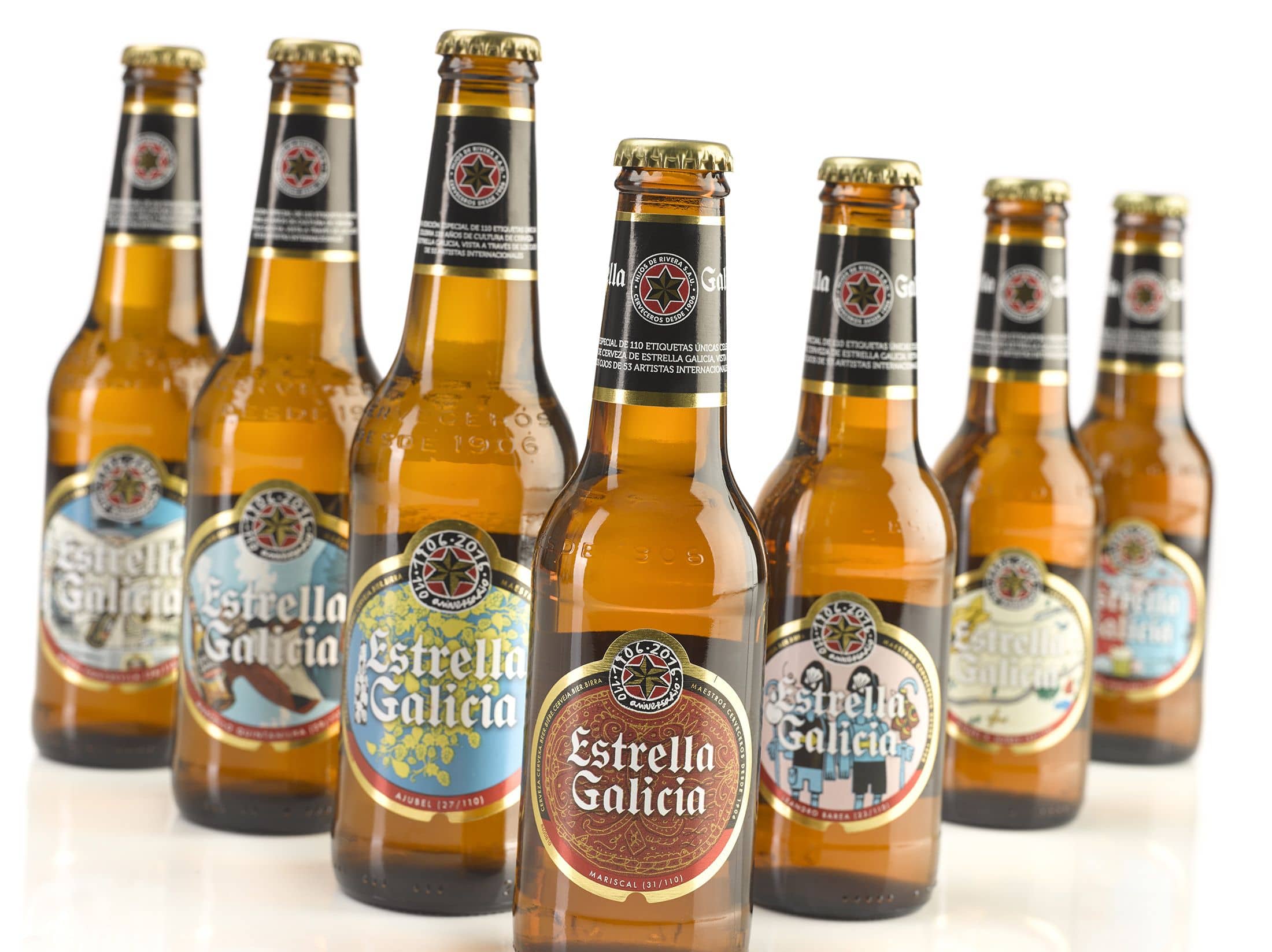 15 Jan

Estrella Galicia. How to stand out through a label

Although Estrella Galicia needs no presentation, there are other beers on the market that compete with it on the supermarket shelves. For this reason, in spite of being a very well-known beer, it must set itself apart from its competitors with the aim of standing out, attracting the consumer's attention, winning them over and being chosen. This entire process can be achieved through labels, and in the case at hand of Estrella Galicia, this is exactly what happened. Does this series of labels look familiar?

This special edition of 110 unique labels celebrates the 110 years of Estrella Galicia's beer brewing culture, as seen through the eyes of 53 international artists. A series of labels that is divided into 9 different themes that go from culture, family and history, to the future, consumption, beer-making, the brand and internationalization.

Through these 9 themes, each artist expresses his own vision, producing a series of labels which stand out on the supermarket shelves and attract new consumers while keeping the already existing ones loyal. Have you seen them already? If you had to choose 2, which ones would they be?

As we have commented on other occasions, nowadays standing out is essential. Even more so when taking into account that products are more and more homogeneous and that the vast majority of products share characteristics, features and points of sale, as well as similar prices. This applies above all in mature, concentrated and very competitive markets, as is the case with beer.

For this reason, in Rieusset we counsel our customers, offering them functional and innovative labeling solutions that promote differentiation, making them stand out at the point of sale. This is a challenge faced by companies producing consumer products that can be overcome with fresh and creative ideas like this edition of 110 unique labels which we print for Estrella Galicia.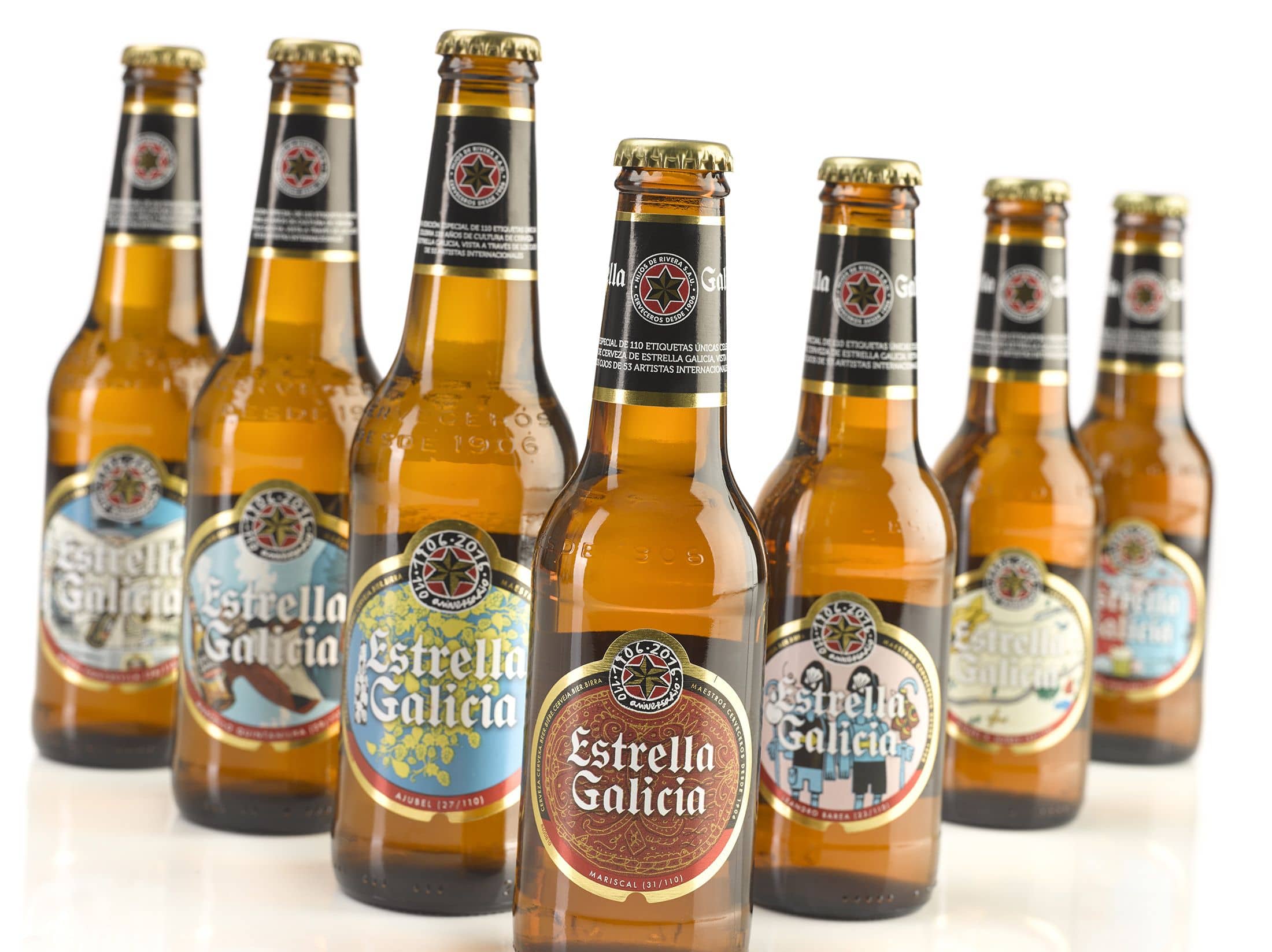 A good packaging design should also represent the brand's qualities through the graphics chosen for the label. In addition to choosing the words that give the consumer a maximum of relevant information about the product, the idea is that of making the consumer able to position the product in order to facilitate the decision to purchase at a glance.
"For us, this special edition meant a look back at our past, a tribute to our history and an acknowledgement of that first generation of the Rivera family that decided to commit themselves to the world of beer-making with such passion and dedication that their company has made it to the present day in top shape", assured Ignacio Rivera in a statement that he made during the launch of this campaign in 2016.
Furthermore, he pointed out the importance of beer-making culture to the company: "Our goal is not to be sales leader in Spain, because then we would lose our spirit. Our strategy is to be the leaders of the beer-brewing culture, and that is what we are dedicated to."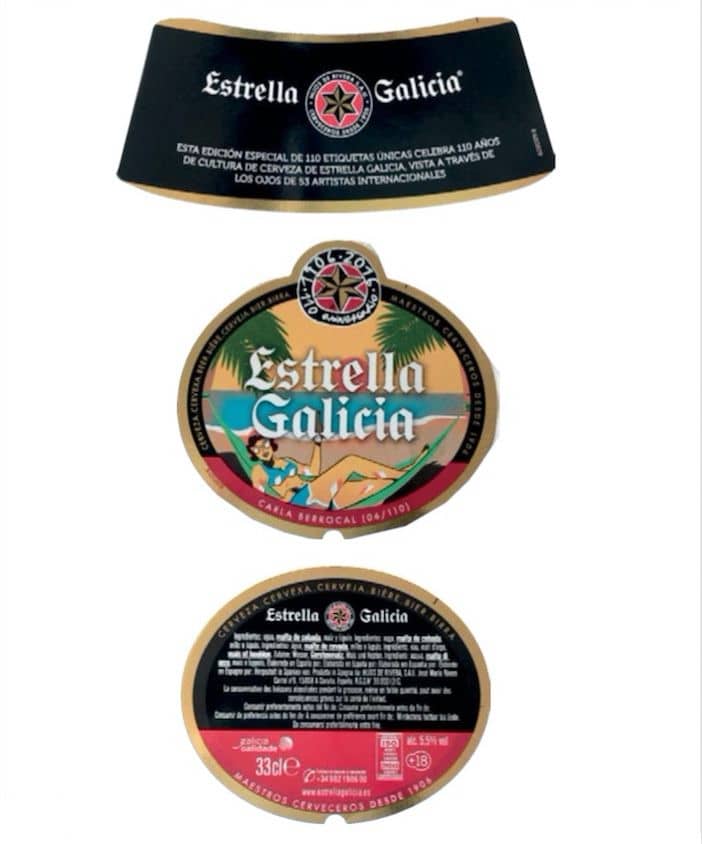 In order to accompany this product, which has such a special meaning, a bottle was designed that would reflect the "vintage" look of the first bottles of Estrella Galicia. Combining the vanguard flair achieved through the technique of silk-screen printing, with the hand-crafted touch inherent to the product, together with the special edition of 110 unique labels, led to the perfect combination that was able to unite the concepts of culture and beer with the aim of creating a collection of historic bottles for the brand.
Without a doubt, a success story – one of those you don't forget in your entire professional career. It is cases like these that clearly demonstrate the potential and possibilities of the label as crucial marketing element. And this is a task where we at Rieusset have contributed with the production of these 110 unique labels.
Once again, it is demonstrated that a picture paints a thousand words and that through it, it is possible to reach the consumer to the point of making them returning customers. Please tell us, as consumer: have you ever decided to buy a certain product without having tried it first, simply because of what its image transmitted to you?