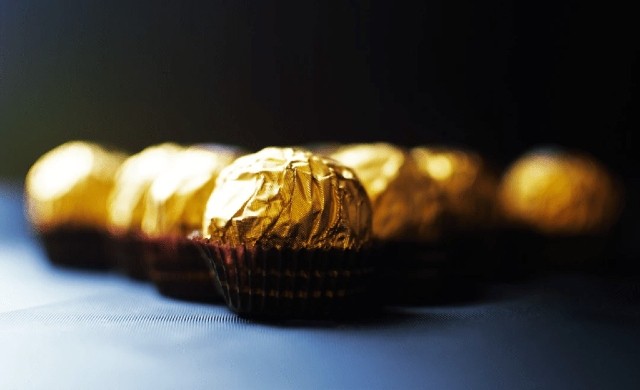 04 Mar

4 Cases of Packaging Influencers

Every company chooses the main axis with which to compete in the market, among which we usually see: the efficiency in its operations, the quality of its products, the service it incorporates, the realization of creative advertising or perhaps its pricing policy, among others. 

Some companies, and consequently their products, use packaging as a differential value vis-a-vis their competitors, and therefore their products are strongly identified and valued because of their presentation and identification in the market.

Pros and cons of this strategy? 

Broadly speaking, putting product presentation at the center of strategy has its difficulties and costs, as it is often a challenging entry barrier for many companies to overcome. But, once overcome, the benefits are endless.

Starting with the fact that the consumer quickly identifies the container and/or packaging of a product as something authentic and typical of the brand, and therefore as a fundamental part of it. Thus, it often becomes something genuine and inseparable from the product itself.

With all this, below we present and offer our recognition to four brands that occupy a very special place in our minds. Their design has given them their identity, and this has also become their constant promoter, with very positive results.

Packaging influencer; success stories of four brands 

1. Kinder Sorpresa

In 1968, Michele Ferrero created Kinder, a chocolate bar that could be separated into small portions in order to have better control of consumption. Although the idea was very well received, the brand became successful in 1974 when it launched Kinder Surprise, a special kind of hollow chocolate egg with a toy inside. 

The case of Kinder Surprise, with regard to its packaging, presents quite a special  feature, since once the consumer has removed the product's outer aluminum foil wrapper, he/she finds yet another packaging made from the product itself: a chocolate egg that must be separated/broken to get to the next container in which a toy is hidden.

We are therefore dealing with a special case of 'triple packaging' that has positioned itself in the market in general, and in its market particularly, as an original idea to "eat chocolate." Who hasn't wanted to live the experience of eating a Kinder Surprise? And if we ask a child to choose between this format of chocolate and a regular chocolate bar, which one do you think he/she would choose?

Source of the image
2. Ferrero Rocher
Created in Italy by Michele Ferrero, Ferrero Rocher is a sweet delicacy consisting of a crunchy whole hazelnut center, a delicious and creamy hazelnut filling, and a crunchy wafer, all covered in chocolate and lightly roasted chopped hazelnuts. 
The product's delicious flavor is indisputable, but what about its packaging? Each chocolate gem is wrapped in gold foil, positioned in a rippled paper cup, and crowned with an individual label. Finally, all the chocolates are placed in a transparent plastic box with rounded edges which is sealed with a golden band. It is not often that a product and its container merit the same attention, but the trajectory of Ferrero Rocher reflects a success story based on an original recipe, excellent quality and with an elegant golden packaging. 
The perfect gift? For many it is just that, without a doubt.
3. Sugus
The origin of Sugus, one of Spain's most popular candies, is found in the innovation of one of the most important chocolate empires in the world, Suchard. 
These candies stand out due to aspects such as their texture, the fact that they are soft and chewy, their curious shape and size of two centimeters per side and seven millimeters of thickness, etc. But the aspect that makes it iconic in a competitive market such as the candy market, is the idea of wrapping each one of the candies in a paper the color of the flavor it represents: yellow, orange, blue, light red, green, pink, violet and dark red Sugus. 

Although nowadays there are other brands of soft fruit candy, with packaging whose colors also represent the flavors, who doesn't remember this brand? Or even, who doesn't confuse other brands with Sugus when seeing that they apply its particular packaging concept? Undoubtedly, Sugus has managed to become the pioneer and icon of this creative packaging idea.

Source of the image
4. Freixenet, Carta Nevada 
Freixenet is a cava-making company with more than 150 years of history. In 1941 it launched its best-selling product, "Carta Nevada"; a fresh cava with a light acidity that gives it a very special bouquet.
Besides other aspects, this product stands out due to its emblematic frosted glass bottle that is common to all the products of this successful range. Without a doubt, a packaging concept that highlights the elegance and sophistication of the brand and positions the product in the market, under this concept. 
Throughout its history, Freixenet has situated itself as a leading brand in the cava market, on a national as well as international level, thanks to its constant efforts in innovation, whether in the product area or in the aspects of format and presentation, but always staying true to its emblematic style.

Source of the image
As we can see from these examples, all of them are considered true icons in the world of design in each one of their respective industries; and not only that, also in the minds of the consumers and/or the public in general. 
How can we help you create a "unique" presentation for your packaging?
At Rieusset we have more than 150 years of experience in the production of labels and flexible packaging, for all types of markets, with the greatest excellence in rotogravure printing quality.
Furthermore, we have taken part in the production of many projects for the renovation of all types of products and in the creation of new formats and presentations. 
In the past year, we have incorporated the latest digital technology into our activity in order to implement important innovations that enable us to deliver improvements and new applications in the world of packaging. Are you ready to change?