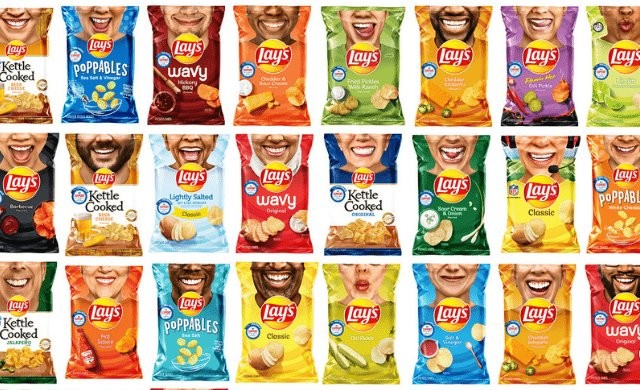 26 Apr

11 creative ideas we CAN print

This month, coinciding with International Creativity Day (21/04), we present 11 ideas for creative labeling and flexible packaging that you probably didn't know we can print.

It is worth mentioning that you may not be familiar with World Creativity and Innovation Day (WCID) since it was established in 2018 and has only been celebrated for three years. It was created with the aim of promoting multidisciplinary creative thinking that may help us achieve a more sustainable future for our planet. We want to celebrate this day because we strongly identify with all the concepts it represents: creativity, innovation and sustainability.

What are some of the more ingenious ideas in creative packaging that we can carry out with our digital printing?
Personalized packaging with the names or photos of our customers
Personalization is valued more and more, and our customers want to engage with brands by creating personalized products with their names or photos.
Brands such as Lay's, Coca Cola, Nutella, Codorniu or Kit Kat have already launched on/offline promotions in which –through a website– they allow their customers to send their photo or name to receive their product with the flexible packaging or personalized label.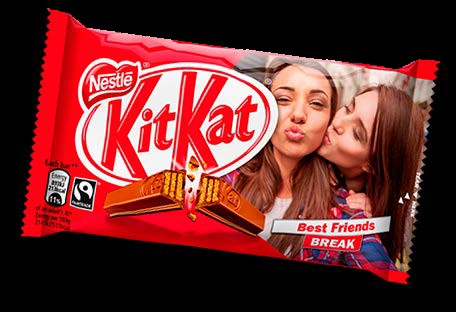 Viral actions for events
Organizers of events such as festivals, congresses or sports competitions seek a greater impact among their participants and interaction with them on social networks by offering products and personalized merchandising with their drawings.
An example of this was the festival of illustrators and cartoonists in Murcia in which all the guests could collect their personalized bag of potatoes and share it on their networks. In this way, the festival achieved a great viralization through its participants
Packaging that makes a mosaic
Our printer's SmartStream Mosaic technique allows us to create individualized packaging with infinite combinations of shapes and colors from an initial canvas containing the complete design. In this way, each product unit becomes a unique and exclusive piece of a large mosaic.
In this case, Baltais, a brand of yogurt, launched a series of liquid yogurt in which each unit formed a part of the mosaic of different colors depending on the flavor.
Unique and one-of-a-kind packaging
With our digital technology we can print totally unique flexible labels and packaging for each unit of the same product. All we need is the creativity of a design and marketing team to generate the designs. In this way, it is possible to create products that become collectibles, as was the case with the Diet Coke campaign that took place in Israel:
Packaging as an element of gamification
Is there a better way to achieve good interaction with our product than by making it into a game?
This is the case with brands such as  Lay's which created 31 different models of bags with smiles inviting their customers to play with them, take pictures and share them. This packaging formed part of the charity campaign "Operation Smile" which invited people to share smiles and in which the brand donated 1 million dollars to solidary initiatives.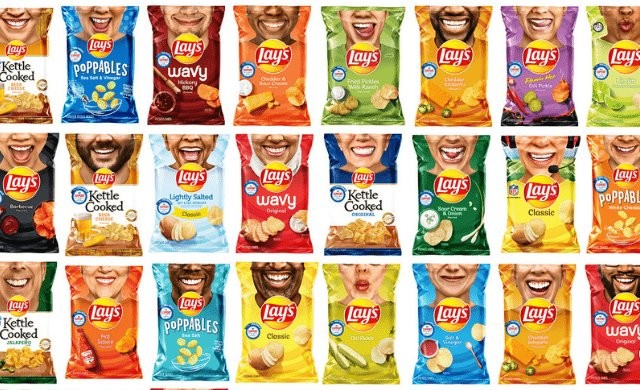 Do It Yourself (DIY) packaging
With technological advances and digitization we can even print the design that each of your clients wants. Again, the result is unique packaging, and in this case, totally personalized. What better way to create a connection with the packaging and achieve that it is reused?
Packaging that creates pictures on the supermarket shelves
In the battle to stand out on the shelves of stores and supermarkets, we can contribute with the solution of printing different labels for the same product so that several units generate a single picture. The visual impact in the store is much greater and the attractiveness of the product also increases.
An example of this is the wine Malvarel·lo by Torelló that creates a picture with 3 bottles or Nekicesa, which with no fewer than 240 different labels generates a picture that occupies an entire shelf!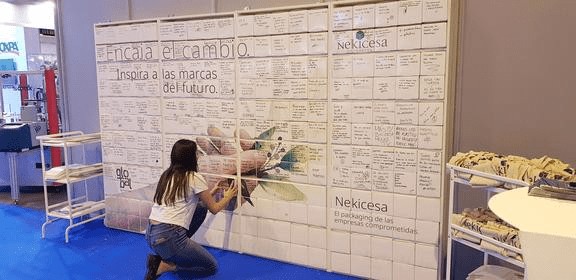 Packaging with augmented reality
The extremely high quality of our digital printing press enables us to create flexible packaging and labels that connect with augmented reality experiences that allow consumers to enter a new dimension of the product and interact with it from their smartphones.
This is the case of the wine by Brancott Estate of New Zealand or the Angry Birds juice cartons by Southern Juice Company:
Packaging that tells a story
It is said that there is no better way to capture someone's attention than by telling them a story. This is exactly what brands such as Franqueza do, who have created variations of their coffee packets that explain different stories of the Mexican farmers who have cultivated it. In this way the brand increases the connection with its customers.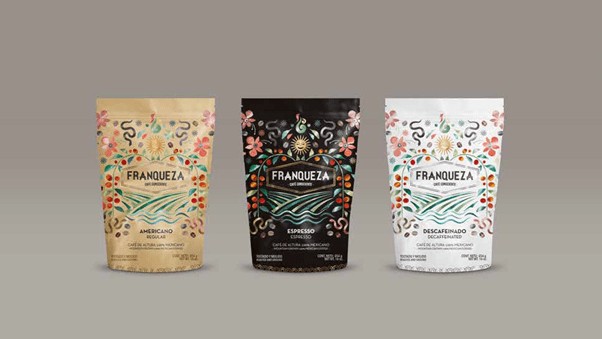 Packaging fit for a movie
How can you make your packaging unforgettable or reusable? Well, by making it a collector's item despite not being unique.
This is what Cabreiroá has achieved by renewing the image of its bottles with eight labels depicting scenes from such emblematic films as Jaws, Back to the Future, E.T. or Jurassic Park. It is an exterior/interior sandwich type printing that allows printing on both sides of the label, thus achieving a magnifying glass effect on the inside thanks to the glass of the bottle.
The campaign also invites you to share photos on social networks of your favorite designs with the hashtag # Larecargadepelícula.

The temperature is rising!
With thermochromic inks –which we use with a hybrid digital/conventional printing combination– we can now show customers when a product is at its perfect temperature for consumption or if it has reached temperatures high enough to have been sterilized properly.
This is the case of Coors beer, whose label changes to blue when refrigerated.
Why is digital printing interesting?
As we have seen, digital printing allows us to create creative labels and flexible packaging, with very short runs and even personalized ones, but which require the highest technical quality.
But what's more, in recent years we have been experiencing a great change in the way we buy: consumers demand products with more varieties (especially flavors), containers in various formats and increasingly smaller sizes, so manufacturers need to print and package shorter runs.
For all of these cases, we use our digital HP Indigo 20000 technology, which provides the necessary flexibility to cover the demands of brands who want to connect with their target buyers in a much more impressive way and with more convenient packaging formats.
In addition, digital printing is more sustainable because it generates less waste –it does not require toxic solvents, it reduces substrate waste, it requires less cleaning of inkwells and generates less ink waste–, and it is more recyclable and allows printing on compostable materials.
If you are thinking of creating more creative and striking packaging, contact us. We will be happy to help you develop more creative ideas for your product's packaging.
---
| | | |
| --- | --- | --- |
| We Manufacture: | Meet Rieusset: | |