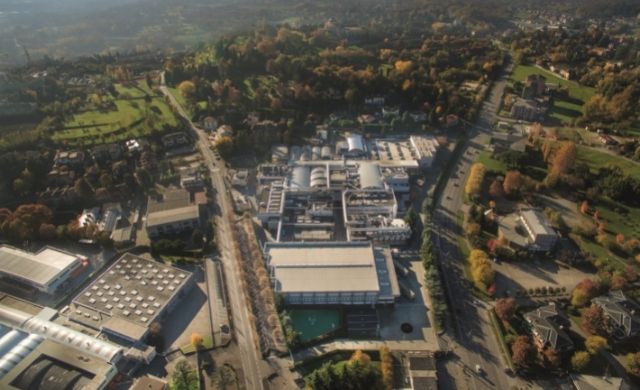 30 Nov

Advantages of being part of the Gerosa group

Índice de contenidos:
Get to know the Gerosa Group
The origin of the Gerosa Group dates back to 1935, when Luigi and Giuseppe Gerosa opened a small printing shop in Inverigo (Italy) and with the passing of time it has grown increasingly bigger through the creation and acquisition of other companies, to becoming an international organization for the printing of flexible packaging, labels and sleeves.
The Gerosa Group prints using rotogravure, flexo and digital and uses solvent and solvent-free lamination technology. It operates in the food, beverage, hygiene, cosmetic, tobacco and pharmacy markets, among others, and currently has five production plants in Italy, Spain and Romania.
Rieusset, as well as the rest of the Gerosa Group companies, share two fundamental pillars:
Offering maximum quality based on high production standards.
Excellent service centered on the customer, with high flexibility and responsiveness.
In addition, all of its plants are governed by the same ethical code and sustainability is one of its fundamental values.
Advantages of being part of the Gerosa Group
In 2004 Rieusset became part of the Gerosa Group, as explained in the fifth chapter of our book, and since then it has been enjoying a series of advantages, among which we would like to highlight:
Having an international presence. Thanks to being part of the Gerosa Group, we have a presence not only in the national market, but also internationally. This provides greater competitiveness and more business opportunities, among other benefits. In addition, the different plants of the group share the same client portfolio, so if any of these establish themselves in our territory, we can offer our services to supply them in a closer, agile and sustainable way.
Group providers. We have group suppliers that provide us with the essential materials for our activity: paper, plastic, inks, solvents, machinery, spare parts … By sharing suppliers and making joint purchases, we achieve improvements in services and prices. In addition, this allows us to exchange materials between the different plants to supply each other in case of need. This translates into a greater variety of products, finishes, greater flexibility and fewer incidents.
Collaborative production: the Gerosa Group is structured in such a way that it can provide service from any of its plants at any time. All production processes are replicated in such a way that, in case of contingency, we share spare parts for machinery, specific materials and we even prepare joint orders when one of the group's plants cannot offer all the required services. In this way, our clients never experience a stockout.
 Shared experience. Working as a group has a key advantage: sharing the knowledge and experience of each of the parts that make it up. The Gerosa Group is composed of companies specializing in different printing technologies, operating in different countries and with extensive experience, such as Rieusset, which has more than 150 years of history. When we combine all this experience, the result is a strong and competitive group.
Compliance with international regulations. The Gerosa Group has a Global regulatory affairs department, which ensures compliance with the legal regulations that must be met according to the country of destination/consumption of the labels and packaging (the country where the labeled products will be consumed). For example, when the opportunity arises to sell to a country to which we have never supplied, the group assists us in complying with the regulations of that country.
Being more sustainable. The Gerosa Group's code of ethics brings together a series of values, among which is respect and protection of the environment. This value is approached at the group level as a joint strategy, being applied to all the companies that are part of the group in an adapted way, including Rieusset. As Jordi López, general manager of Rieusset, says, "sustainability is a long-distance race in which it is not as important to be the first as not to stop. Rieusset is in the running and thanks to both its commitment and that of the Gerosa Group, sustainable transformation will be a reality. We are in it."
 In practice, the Gerosa Group has carried out its sustainability balance every year since 2019 and carries out different actions such as the use of technologies that minimize environmental impact, working on the continuous reduction of electricity consumption, water and air purification, the production of its own energy with cogeneration plants or solar panels, and the recycling, recovery and revaluation of all the waste it generates, as well as the recovery of the solvents used in printing and lamination.
Rieusset in the Gerosa Group
Since December 2004, when the Gerosa Group formalized the acquisition of Rieusset, we have grown as a company and as a team, largely due to the contributions and philosophy of the group.
Nonetheless, despite the advantages that we enjoy from belonging to the Gerosa Group, there are still opportunities for improvement that will allow us to be even stronger and explore new synergies that we have not yet taken advantage of.
In conclusion, we can say that being part of the Gerosa Group makes us more competitive for the market and allows us to work in an inspiring and motivating environment in order to be ever better.
---
| | | |
| --- | --- | --- |
| We Manufacture: | Meet Rieusset: | |