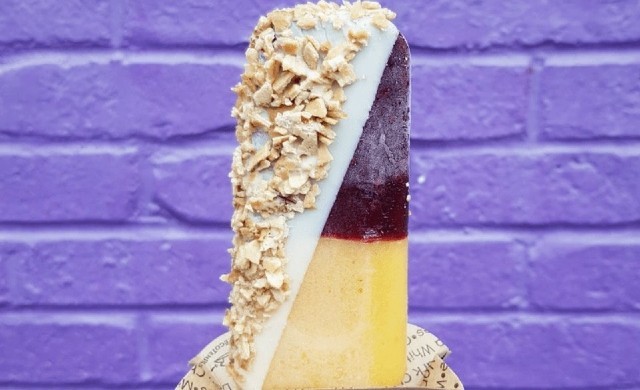 30 Jun

Paper Packaging: A growing trend

Recently, ecology and respect for the environment have been the topics that have preoccupied our society in general the most. Concretely, in the packaging sector we have seen how industry has become aware of this and has reinvented itself in order to respond to this new necessity. This is where sustainable packaging, also known as green or environmentally friendly packaging, comes into play.

In the current market, customers do not merely value the fact that packaging is novel and/or attractive, but they prefer it additionally to be environmentally friendly. Proof of this is shown in a study by Accenture which states that apart from the quality of the products, 48% of consumers do not mind spending more for products of a sustainable nature. With all this, it is likely that those brands that decide to take clearer and more transparent decisions in the field of sustainability will enjoy higher approval by consumers, and consequently, will encounter real sales opportunities. 

At Rieusset we continue committed to sustainable development, wherefore we implement innovative solutions in our activity that help our customers substantially reduce the environmental impact of their packaging. 

We are working on developments that respond to the needs of our customers, offering solutions in different product structures and materials. In labels, we have been pioneers in the introduction of linerless self-adhesive labels. In multi-layer packaging, we offer mono-material structures that facilitate waste management and recovery.

Additionally, as of the end of 2019, we added self-sealing paper for ice cream and chocolate bars to our portfolio.

A step towards sustainability: sectors and products

According to certain sources, in 2025 the packaging of many products will be more sustainable. If there is one thing that has become evident in recent times, it is that many companies have already pronounced themselves on encouraging changes in their packaging that imply recyclable solutions. 

Among the different sectors that have begun to implement this change, we find the ice cream, chocolate or energy bar sector. The huge environmental impact of the deficient management of materials such as plastics has brought about that some brands have decided to go from plastic film to paper wrappers, thus joining the initiative of eco-friendly packaging. 

The famous food and drink company Nestlé launched a biodegradable paper wrapper called "World First" which decomposes completely in 6 months.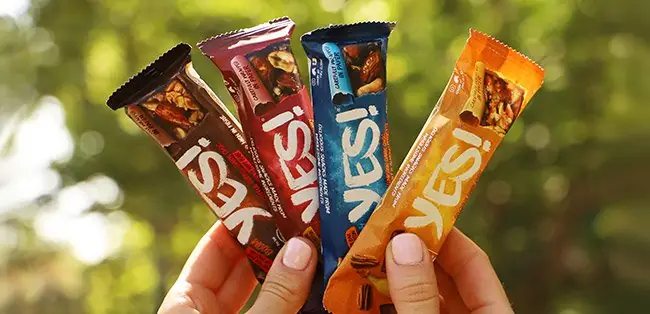 Image credits: Nestle.com
Last year, Kit Kat chocolate bars in Japan also joined this movement and replaced their plastic wrapper with paper. According to the figures estimated by Nestlé's Japanese subsidiary, with this change in material, each year 380 tons of plastic will have been replaced in the KitKat packaging.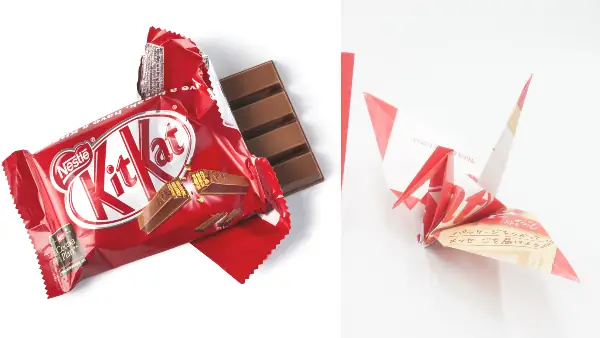 Image source: Marketing Directo
Another clear example showing this trend has been the German ice cream company Oexmann GmbH & Co. KG. Their solution consists of a paper wrapper for ice cream cones.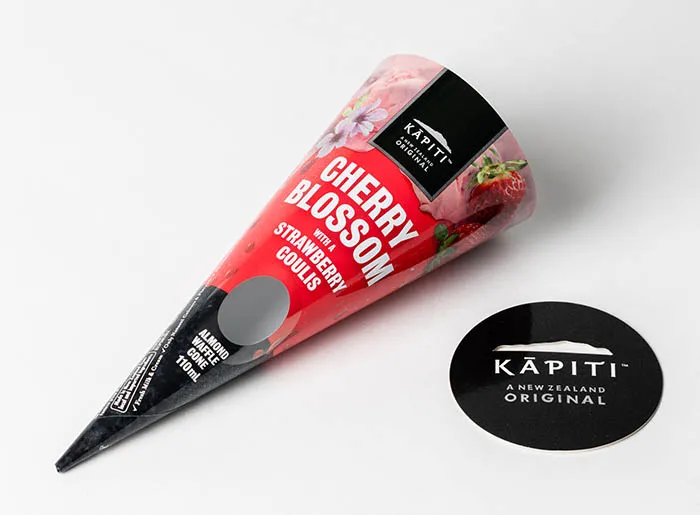 Image source: Mundo Plast
Soon it will be possible to add a list of many more applications to these examples. At Rieusset, we have been working since the beginning of 2020 with eight customers on the European level and three products from different ranges to be ready for market.
Furthermore, since the beginning of 2020 we have been using the new technology of Digital offset printing, having incorporated an HP20000 into our machinery pool, with which we have homologated the paper packaging solutions, thus increasing our customers' possibilities even further.
How can we help you?
We at Rieusset, as experts in making packaging for ice cream and chocolate bars, follow our customers' needs and expectations on all levels, at all times giving an objective opinion regarding the most sustainable solution, without neglecting the quality and appearance of the product.
Although until now the production tendency in these sectors has been mainly in plastic, we adapt ourselves to market demands and develop projects with alternatives on paper.
Socially, the paper vs. plastic war rages on, and we are not unfamiliar with it; however, our technical expertise plus 150 years of manufacturing labels and packaging give us the necessary knowledge and tools to be able to collaborate with our customers in whatever line of strategy they decide to choose.
At Rieusset we accompany you in the analysis of your product in order to provide you with the best solution for your needs. 
---
| | | |
| --- | --- | --- |
| We Manufacture: | Meet Rieusset: | |