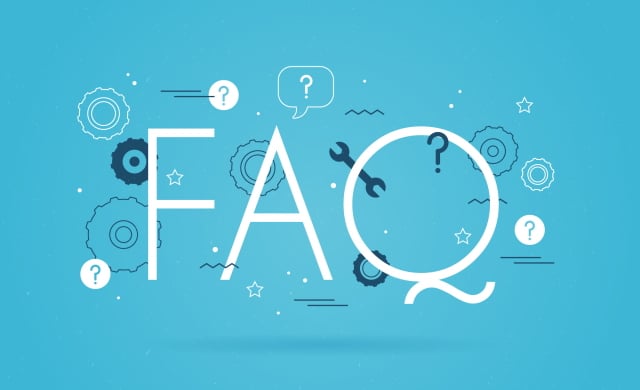 20 Jun

Top 10 FAQs: our sales team responds

Our sales team receives a great variety of questions on a daily basis, covering aspects such as: printing technology, product recyclability, materials, sustainability, certificates, etc. This time, we have gathered the 10 most frequently asked questions in order answer them clearly and concisely here.

 

1. I want to launch a personalized market promotion. What is the most suitable printing technology?

For personalized promotions, digital printing technology offers the best solution. This allows for both personalization and variable data management. Digital printing is ideal for products with short life cycles or specific promotions and offers multiple creative possibilities – label personalization being the one which stands out.

2. The market requires the inclusion of the DPG symbol on my label. How should I proceed?

In order to include the DPG symbol on your labels, the first step is to request permission from the PFAND System entity, the German organization that is responsible for the management and control of the DPG certificate.

Furthermore, you must keep in mind that only label manufacturers that have passed the approval procedure established by said entity are certified to include the DPG symbol. Therefore, if you want to include the DPG certificate on your labels, you must have a company that is authorized to do so.

We have been certified for almost 10 years to print the DPG symbol on labels. At Rieusset we are accredited to print with infrared security ink that is used for the return process of DPG containers, thus enabling the traceability of the labels. Currently, we are the only label printer in Spain to do so.

3. What is the difference between a recyclable label and one with recyclable content?

A recyclable label is one which, once its useful life cycle has ended, can be recycled, i.e., subjected to a transformation process so that it can be used again.

By contrast, a label with recycled content is one that is made totally or partially with recycled materials, i.e., materials that have gone through a prior recycling process.

Both types of labels are environmentally sustainable since they extend the useful life of materials and reduce waste and pollution caused by the manufacture of new materials.

4. Which technology is the best way to include a PIN code or QR code on my label?

Both PIN and QR codes can be included on the labels. We are specialists in alphanumeric and QR coding, for which we use both rotogravure and digital printing. In the case of QR codes, in rotogravure the variability is conditioned by the printing framework, while in digital this variability has no limits.

5. I want my product to stand out. What special effects can be printed?

Rotogravure, digital and a combination of both printing technologies make it possible to create special effects on sleeves, labels and flexible packaging. These are creative solutions that help make the product stand out on the shelf and capture the consumer's attention.

One of the most widely used resources are special inks, such as fluorescent inks that glow in the dark, and thermochromic inks that change color depending on temperature. What's more, the  combination of in-register lacquers in matt or glossy finish can create unique textures and finishes. Additionally, there is the paper touch effect for those products that wish to convey an image of sustainability, as this effect gives flexible packaging the feel of paper through a special lacquer.

6. What options are there for me to eliminate aluminum from my product?

Aluminum is currently found mainly in flexible packaging; in labels there has been a tendency to eliminate it for years.

Flexible packaging is made with aluminum because it is the material that provides the greatest barrier against water and oxygen, thus optimally protecting the food inside the container.

It is true that eliminating aluminum from flexible packaging is not easy, but in the face of the rise in environmental awareness and customer demands for more sustainable packaging, at Rieusset we offer alternative materials without aluminum.

On the one hand, there are materials that have a coating other than aluminum (such as transparent coatings made with silicon oxide and aluminum oxide) which provide an adequate and sufficient barrier.

On the other hand, the most sustainable solution and the one we are committed to at Rieusset is to use polyolefin-based materials (polyethylene, polypropylene, etc.) with an EVOH barrier, which are non-polluting and recyclable. It is a 100% recyclable mono-material solution.

The Gerosa Group and Rieusset are pioneers in the development of these products for sustainable flexible packaging. We are currently already working with our customers who are looking for sustainable mono-material solutions without aluminum. It goes without saying that all the solutions we offer are fully customized according to the client's needs and those of the product (pet food, coffee, chips, pizza, chocolate, ice cream, cookies, etc.).

7. What do I have to take into account in order to achieve a more sustainable product if I want to switch from plastic to paper packaging?

There are two fundamental aspects to consider before embarking on this change of material. First of all, major adjustments need to be made to the packaging machinery, as paper breaks more easily than plastic. Secondly, there are the differences in the visual aspect since the finishes are different in the two materials.

At Rieusset we have a specialist team that can offer you personalized technical assistance throughout the project.

8. Can you deliver to any destination?

Yes, we can deliver the products to any destination. We are part of the Gerosa Group, which has five plants spread across Europe in order to be able to supply products anywhere in the world.

9. Why should I switch from self-adhesive label to glueable paper?

The main reason is sustainability. Glueable paper labels are much more environmentally friendly, since you go from a plastic label (in some cases laminated with 2 films) to a single layer of paper. Additionally, these labels have less thickness and can be made with recycled paper.

10. What certifications do you have?

We have different environmental, social sustainability and governance certifications. All of them are grouped and explained here.

Would you like to know more? Do you have any unanswered questions? Feel free to contact us; we will be delighted to help you with everything you need.