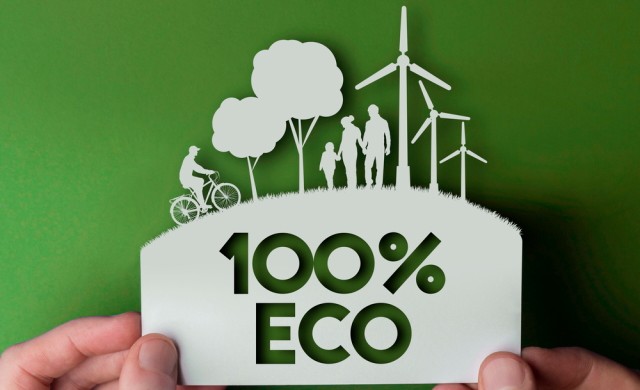 20 Dec

Ecological labels and flexible packaging as a marketing tool

Index of contents:
Have you heard of the circular economy?
The circular economy is a production model whose aim it is to extend the life of products as much as possible in order to minimize the use of new natural resources. How? Through revaluing, reusing, repairing, renovating, sharing, renting and recycling products and materials as many times as possible. In this way, when a product reaches the end of its life, the materials that compose it are kept within the economy.
This type of economy seeks to end the traditional "linear" economic model that is based on "using and throwing away", where the life of the products is shorter and less sustainable for the environment.
It is important to be very familiar with this model, but the most important question that we would all have to ask ourselves is … Why should we opt for the circular economy? Why change? There are three main reasons:
Climate change. The continuous extraction of raw materials necessary for manufacturing new products means higher energy consumption and higher CO2 emissions, which obviously has environmental consequences.
Dependence. The European Union depends on other countries for its raw materials with the corresponding logistics costs and CO2 emissions.
Lack of resources. Natural resources are finite, especially with a constantly growing world population and, with it, the demand for raw materials.
Ecological labels and flexible packaging: marketing tool
The food and beverage industry is becoming increasingly aware of the circular economy. Brands set themselves the objective of reducing waste and avoiding disposing of materials, committing to the care and respect for the environment, taking measures to be more sustainable and of course, overcoming greenwashing, a term that refers to the bad practices of some companies that present products as environmentally friendly when in fact they are not.
Food and beverage companies are working hard along this line and are communicating their commitment to sustainability, among other means, through labels and flexible packaging.
But if, in addition, the label itself or the flexible packaging itself communicates these values, by its very structure, we will also ensure that the brands show their commitment directly to the consumer.
Specialists in ecological labels and flexible packaging
At Rieusset we have a strong commitment to sustainability as demonstrated by our sustainability balance sheet that we develop year after year together with the corresponding policies and objectives. That is why we promote solutions together with our clients that help meet their sustainability goals. Among them are different options that minimize the impact on the planet:
 – Use of monomaterials. Our goal is to provide flexible packaging and labeling materials that can be recycled. When we talk about flexible packaging, in order to achieve this, we study the products that our customers need to package and, whether it is by using monofilms or laminates, we jointly develop solutions. In these cases we try to propose monomaterials, that is, materials made up of a single polymer, polyolefins such as polyethylene or polypropylene.
When we also know the destination of the product, we evaluate what is recycled in that country to propose materials that may be recycled, without compromising the protection that the container must have.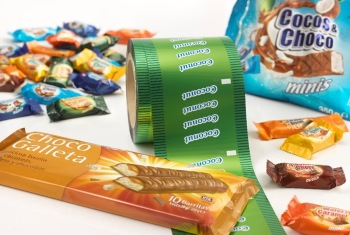 – Flexible labels and packaging with FSC certified paper. This certificate guarantees that the paper used to make the label or flexible packaging comes from a forest managed according to the FSC forest management principles and criteria. FSC is a non-governmental organization that promotes sustainable forest management that is respectful with the environment, socially beneficial and economically viable. At Rieusset we recommend that our clients use FSC paper so that they may reinforce their commitment to responsible forest management.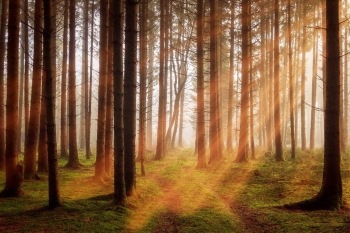 – Recycled material. Our goal is for all flexible packaging and labels to be made from recycled and recyclable materials. Whenever possible, we print our labels on paper made from recycled pulp, typically 100%, in addition to using plastics with a recycled plastic content.
There are times when we cannot offer a solution that completely solves the problem that the client proposes to us. In these cases, we look for solutions where we can reduce the impact that the current label or flexible packaging creates on the environment.
So, for example:
We reduce the amount of material used, reducing the weight of the material, be it plastic or paper, while maintaining the same conservation properties of the client's product, thereby reducing the resources we extract from nature.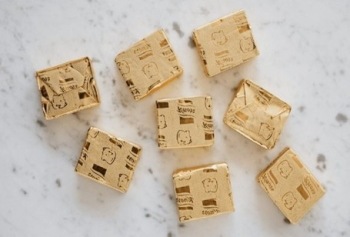 Thanks to our daily work and investment in innovation and new technologies, we can develop solutions that allow our customers to use labels and flexible packaging in their most environmentally friendly products. In addition, internally we also have sustainability measures  in our plants to reduce, recycle and reuse our waste and therefore our carbon footprint.
Would you be interested in consulting on how to improve the sustainability of your labels and flexible packaging? Contact us – we will be delighted to help you.